Sadie's story
"When I finished my treatment for breast cancer, following a double mastectomy, I was left with what can only be described as blank space. Unlike some, my nipple and the surrounding skin (the areola) were completely removed during my surgery. After a long journey, I was finally on the road to recovery but I decided that for me to feel 'whole again' I needed my breasts to look as they had done before treatment.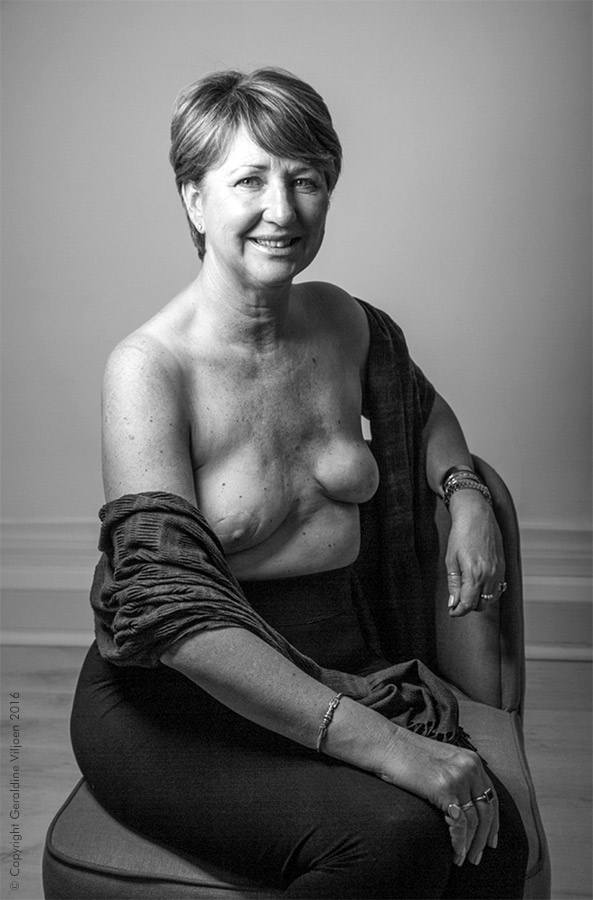 Although the NHS had done an amazing job with the surgical side of my treatment, the semi permanent tattoo sessions they offered were under resourced and they provided very limited colour options. As a survivor of one of the most prolific illnesses of our time, I felt disheartened at the thought of returning to hospital for this treatment as I had spent more than enough time here already.
A close friend of mine had visited Geraldine for her eyebrows and told me how discreet and personable she was and that I should go and see her about my areola pigmentation. I liked the idea immediately and felt comforted by the initial consultation which allowed us to have plenty of time to talk through what could and could not be achieved, the process, including using colour pencils so I could see exactly how it would turn out, the after care, the side effects and the different pigmentations available to me (after only being exposed to a few, I was shocked that I now had a choice).
I was extremely impressed with Geraldine's professionalism and her very personal approach resonated in me allowing any nervousness I had, to quickly dispel. This time I felt excited to have my treatment."
Since seeing Geraldine my confidence has grown; I can go to the beach and feel comfortable in my skin and I can get changed at the gym without worrying what others think.

Everyone is an individual and no one understands that better than Geraldine. Whether you are a man or a woman, having gone through a similar experience or not, her treatments will really change your life."

- Sadie

    
Please contact us to book your consultation today at enquiries@geraldineviljoen.co.uk
or alternatively call us on +44 (0) 7875 697 477 / +44 (0) 203 664 8985