April 2018 Newsletter
No Worries.
It means no worries
For the rest of your days
It's our problem-free philosophy
Hakuna Matata!…
One of the biggest advantages of having any Permanent Make Up treatment is that it results in a hassle-free solution to your everyday makeup routine. Living in a fast-paced world where everything can be done and solved with a click of a button has its positives; but to keep up with our ever-evolving and changing lives, it also means there is a definite need for time saving measurements to help us thrive and keep up with our manic schedules, and obviously looking the part too…
April is Stress Awareness Month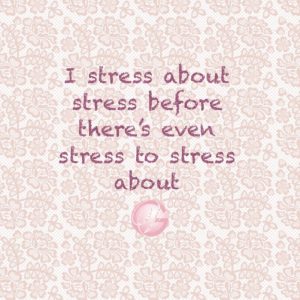 Stress Awareness Month has been held every April, since 1992 and during this annual thirty-day period, health care professionals and health promotion experts across the country join forces to increase public awareness about both the causes and cures for our modern stress epidemic. The main message is "Don't ignore it!" Professor Cary Cooper, an Occupational Health Expert at the University of Lancaster has these top tips for "Stress Busting"
Be Active – Exercise won't make your stress disappear, but it will reduce some of the emotional intensity that you're feeling.
Take control – There's a solution to any problem.
Have some 'me time' – We all need to take some time for socialising, relaxation
Challenge yourself – Setting yourself goals and challenges helps to build confidence. This will help you deal with stress.
Help other people – Professor Cooper says evidence shows that people who help others, through activities such as volunteering or community work, become more resilient.
Try to be positive – Look for the positives in life, and things for which you're grateful.
Accept the things you can't change – Changing a difficult situation isn't always possible. Try to concentrate on the things you do have control over.
Stress is defined as a state of mental or emotional strain or tension resulting from adverse or demanding circumstances. So, this month we wanted to look at how we can help our new clients feel more relaxed prior to their treatments and how we can help them through the process.
Stress has a magnitude of effects on the body, one of which is hair loss. Loosing eyebrow hair is one of the least commonly mentioned but it can be extremely distressing for the person affected. Emotional stress doesn't necessarily cause the hair loss by itself, but it can exacerbate any existing problems so reducing anxiety is always a great idea. With eyebrows being such a fashion statement we all run the risk of thinning our brows too much when we have them shaped. Cosmetic shaping and constant plucking within the eyebrow area can lead to weakening of the follicles which ultimately, can stop the hair growth all together. When shaping your eyebrows, it is advisable to shape around the main body of the brow instead of thinning it too much. Gentle cleansing of the area is very important, as well as avoiding too much rubbing when applying or removing makeup. Hair loss can also be an unwanted side-effect to some medications.
With Permanent Make Up being a wonderful solution to eyebrow hair loss, it gives an exact template to follow if you wish to add a bit more depth to the shape. School runs and going to the gym, to name a few, are more stress-free, knowing you can get up and go without worrying about drawing your brows on or that they get rubbed off in the mad rush mornings.
When it comes to the treatment, I want to try and lessen my clients' worries as much as I can. I want my clients to be fully prepared and to enjoy the journey in finding the perfect and most natural eyebrow shape that suits them as an individual. We try to ensure, wherever possible, that we see our clients for their Consultations prior to their treatments appointment. This gives people time before their procedure to ask any more questions that may have come up and feel prepared. It takes away the stress of knowing where to go to as you have been there before as well as reassuring our clients what the clinic environment looks like. And having spent time together at the consultation appointment they are familiar with me and already know what will happen on the day and what to expect pre-, during and post-procedure.
I do not believe that perfect eyebrows exist, but perfection and beauty is in the eye of the beholder and therefore very important to discuss during a Consultation session with us. My clients have varying reasons for wanting their Permanent Make Up treatment be that, an Eyebrow Enhancement, Eyelash Enhancement or Lip procedures and each client wants something different. Although most are happy to be completely guided by me when I offer advice and suggestions with regards their final result, I feel it's incredibly important for them to be involved in every step. It can be both exciting and daunting seeing a new eyebrow shape if you have been used to pencilling your eyebrows in a certain way for many years.
Here are a few examples of Eyebrow Procedures that have helped clients with different types of brow hair loss: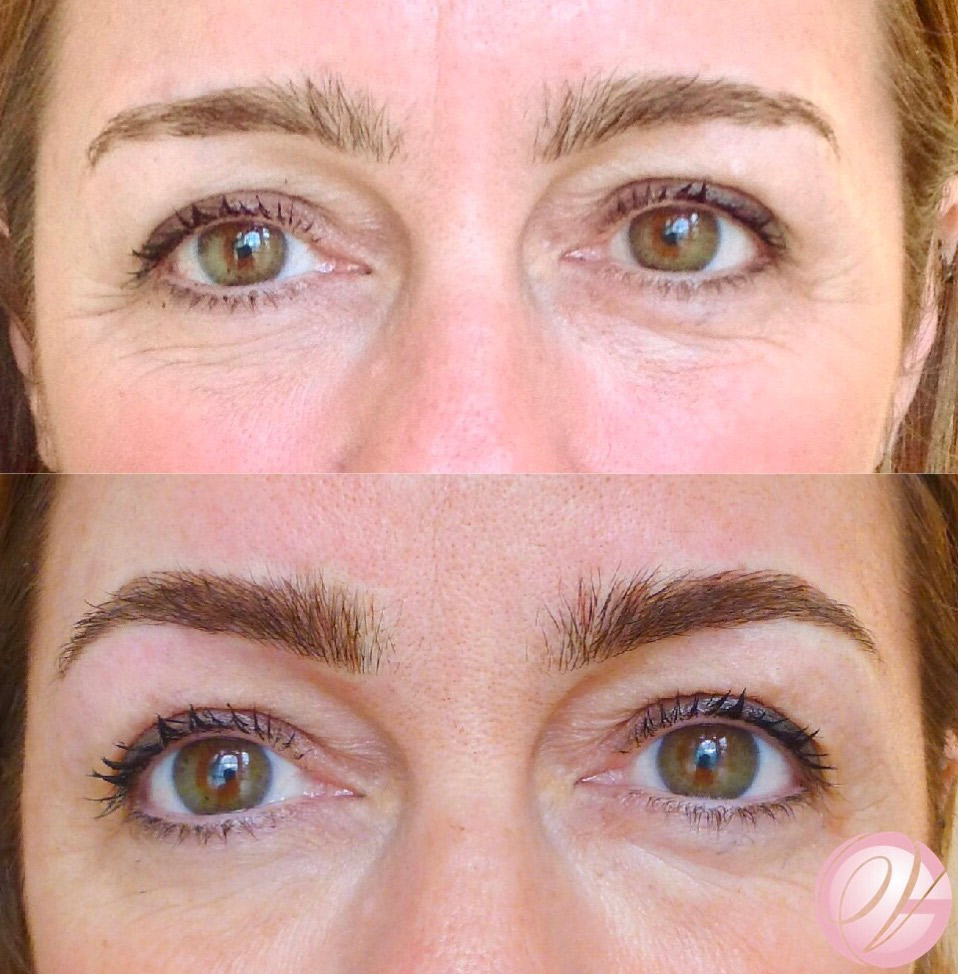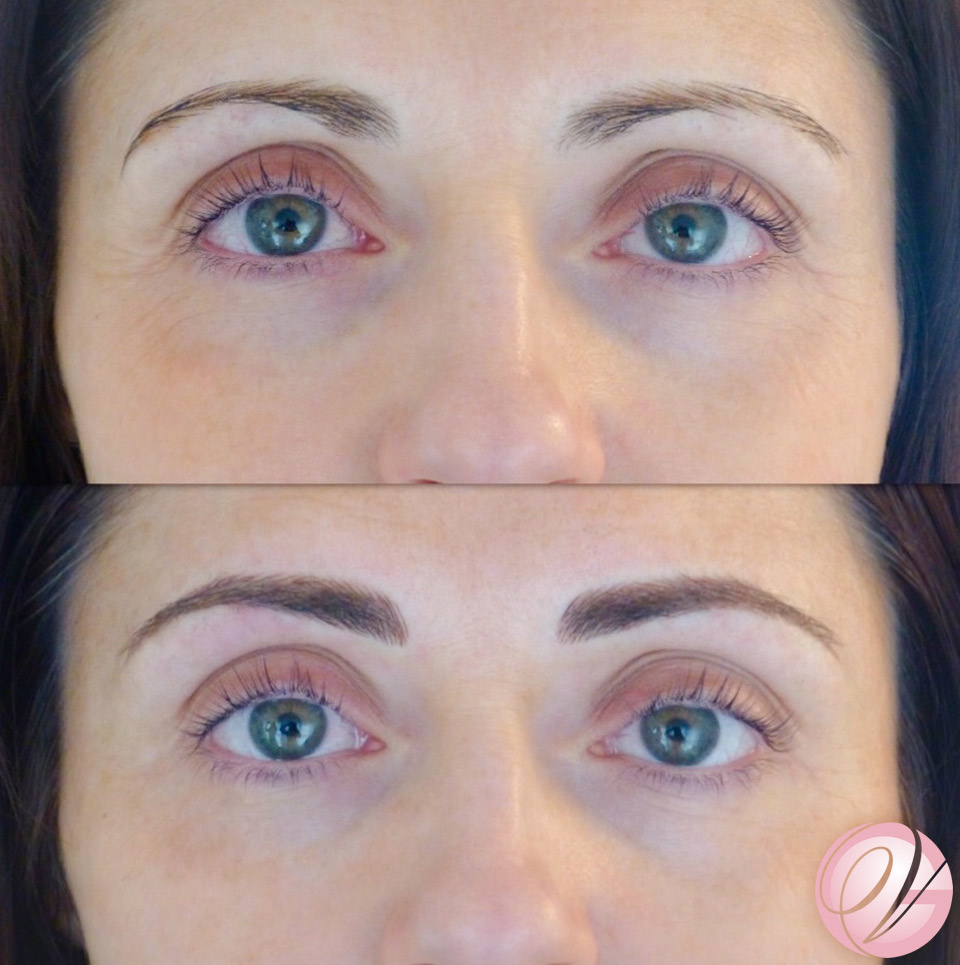 National Tea Day
April sees the return of National Tea Day on Saturday 21st, and if Brits know how to do one thing, it's afternoon tea. Below are a few examples to help you get in the mood for a relaxing afternoon.
Lock & Co Afternoon Tea at the Sheraton Park Lane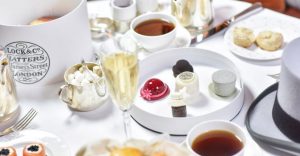 The Sheraton Grand has teamed up with the world's oldest hat shop, and their next door neighbour, Locke & Co, to create a one of a kind afternoon tea inspired by hats! Their fantastic pastry team have turned their sweet treats into replicas of the hatters classic designs. Enjoy 'The Fedora' with mandarin jelly, alunga chocolate mousse and red velvet biscuit before diving into 'The Top Hat,' which is a carrot cake sponge with mascarpone and lime cream – delicious! See more… Lock & Co Afternoon Tea at the Sheraton Park Lane
The Royal Afternoon Tea at the Rubens Hotel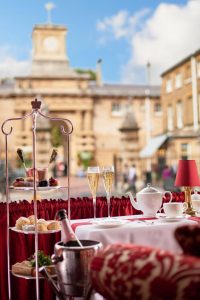 The Rubens, situated opposite Buckingham Palace, is the perfect location for a very Royal Afternoon Tea. For the price of £39 per person, guests can enjoy mouth-watering pastries that were heavily influenced by Royal events and dining trends throughout the centuries. Expect Royal favourites including; Coronation Chicken, Fillet of Beef with Horseradish Cream and a classic Cucumber and Cream Cheese. Then turn to the sweet section where some of the Queen's favourite deserts are present, including Orange Scented Scones served with Citrus Curd, in honour of The Orangery at Kensington Palace. The Rubens also offers a version of the Chocolate Biscuit Cake that William and Kate served at their wedding, which is boxed up as a takeaway gift for guests. Everyone deserves to feel like royalty! See more… The Royal Afternoon Tea at the Rubens Hotel
FLOWERBX Afternoon Tea at Balthazar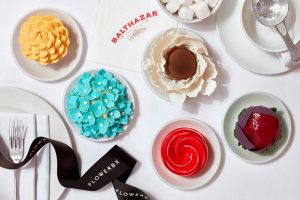 From hats, to royals, now for a floral inspired afternoon tea! European restaurant, Balthazar, in Covent Garden, has partnered with online flower delivery service, FLOWERBX, to create a specially curated selection of cakes that represent the season's flowers. Each cake has been expertly paired with flavours to complement both the flower and the hue, including; Apple and Blackberry Tulip, Coconut and Yuzu Hydrangea, Salted Caramel Anemone and Balthazar Raspberry Rose. To stay hydrated, try the special FLOWERBX Fizz cocktail concoction of pinky vodka, cocchi rosa, cocchi Americano, Blanquette and crushed violet petals; the ideal accompaniment to the floral flavours of the cakes. See more… FLOWERBX Afternoon Tea at Balthazar
Wishing you all a Happy Easter. May the true meaning of Easter bring you a new chance at new beginnings and positive opportunities throughout the month of April.
Have a happy, stress-free month & hope to see you soon!
God Bless,
Geraldine Xxx