October 2019 Newsletter
Looking Fa-BOO-lous!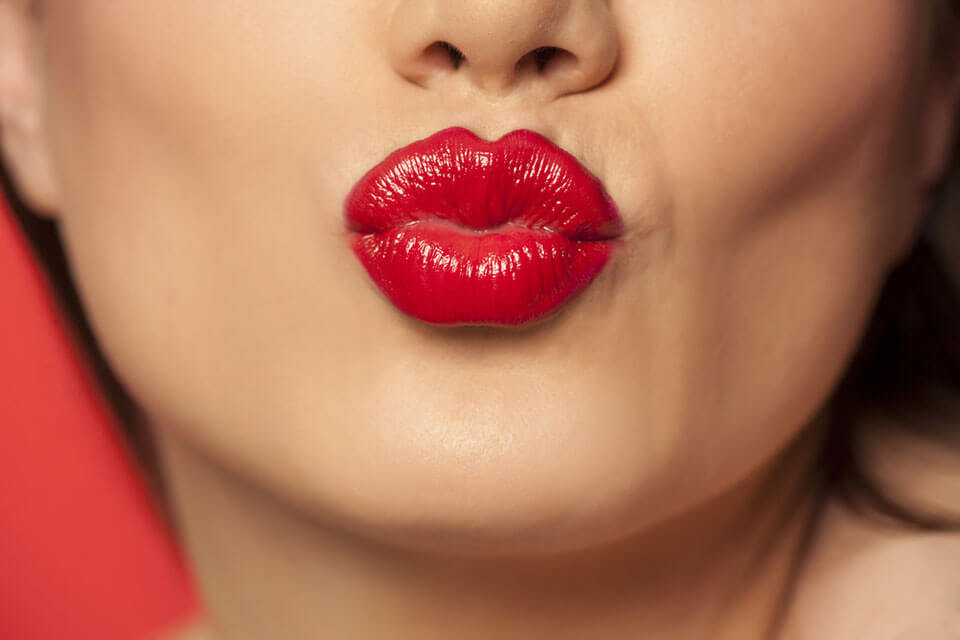 Pucker Up This Autumn
Autumn has officially arrived and so begin the first confusing few weeks of not knowing what to wear or what to pack when leaving the house… sunglasses and a light jacket, or umbrellas and puffer coats? That's apart from a good red lipstick of course…that's essential.
My love for red lips comes from my mum, it's her 'thing' and suits her so beautifully. It's one of those memories I will always cherish – those perfect red lips (and nails), applied with absolute precision to make an elegant and sophisticated statement.
Well-defined lips, with a splash of beautiful colour, always look amazing. A perfect pout is forever timeless and makes an instant impression on others. Add a fabulous swipe of colour and you've instantly brought life to your outfit too.
So, what better season than autumn to brighten up your lips? It just seems more fitting at this time of year to share in all the beautiful rich colours of nature around us, giving an extra helping hand to reverse or brighten up a grey day (or mood).
With our Perfect Definition Lip Blush procedure we line the lips to restore and perfect the shape, replacing any natural lip pigment that has been lost over time, and gently blushing or shading it into the body of the lips which gives it colour, shape and definition. Below shows an example of our lip procedures, directly after treatment. The colour will soften to a lighter pink colour to match the clients beautiful natural lips.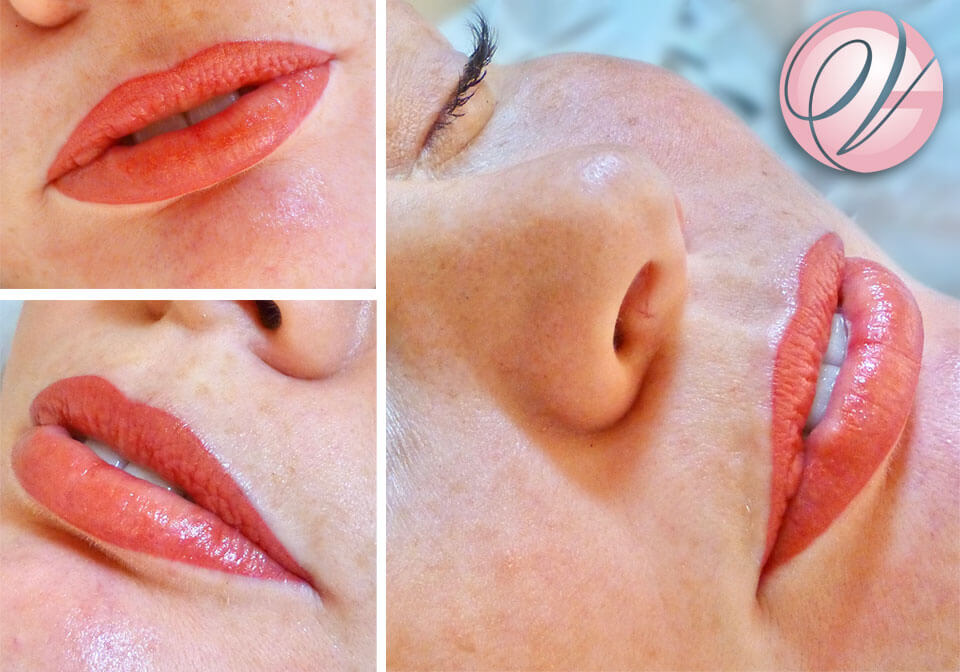 ---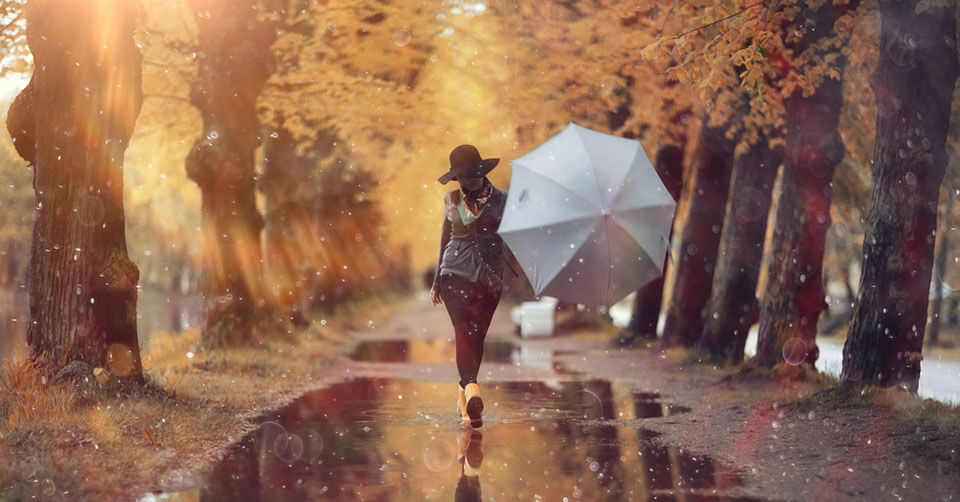 No Autumnal Blues
Mother Nature has been busy with her yearly, magnificent, autumnal transformation, turning those summery greens and bright pinks, purples and blues, into ruby reds, cosy greys and warm yellows, showing even the most inspired and experienced artist how a true masterpiece takes life and form. Thanks to London Fashion Week we've had a glimpse into how the new, trendy, autumnal colours can liven up our grey, navy and black basics; so we can say farewell with a happy heart to our summer dresses and hello to a new wardrobe.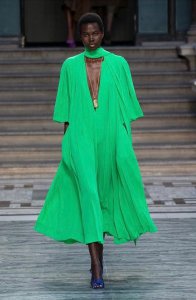 The cooler September temperatures have given rise to a number of fall 2019 fashion trends among the street style set, who are forgoing their traditional summer wear for more layers, including printed suits, matching sets and cardigans. While many are gravitating toward the monochromatic look in hues of green, purple and beige, hot pink has proven to be the favourite colour of the season, with many adding the pop of colour to a muted look or wearing it from head-to-toe. As Victoria Beckham said: "Dresses are a big story – in block colours which has a punch" which is beautifully portrayed here in this stunning dress she debuted on the catwalk.
Jennifer Lopez also stunned the FROW by walking for Versace in a re-imagined version of her iconic green dress from the 2000 Grammy Awards, which was Google's most popular search query at the time. Some 20 years on, to culminate Versace's Ready to Wear runway show during Milan Fashion Week, Jennifer Lopez appeared, to the awe and enchantment of the audience, in an updated look from her original 2000 cut.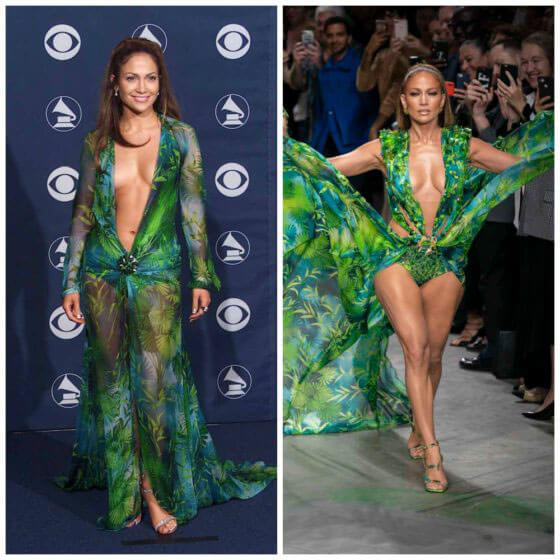 ---
Changing Moods & Seasons
At this time of year our internal check-list is put into overdrive and can seem a little overwhelming with everything that needs to be ticked off; making family plans for Christmas, work events, school productions and the endless party invitations for the children! It's important to remember to take a step back and time out to focus on yourself. This is particularly prevalent in October when World Mental Health Day takes place on the 10th, with the overall objective of raising awareness of mental health issues around the world and mobilizing efforts in support of mental health. The day provides an opportunity for all stakeholders working on mental health issues, to talk about their work and what else needs to be done to make mental health care a reality for people worldwide. We walk past thousands of people on the streets every day but we have no clue what's running through their minds; even if it is just stress over the supermarket shop that week! Mobile phones are also a big culprit, making us unaware of all the possible people around us in need of just a 'hello' or eye contact to remind them that they are seen, appreciated and greatly matter in this world.
So, in support of World Mental Health Day and also, Make a Difference Day on the 26th October we've put together a little list of small gestures that can make a difference to someone else:
Make a coffee run – we can all get carried away at work and forget our colleagues in the office whilst we trawl through thousands of e-mails. Why not offer to buy a round of coffees or treats during that mid-afternoon slump to cheer everyone up?
Give a hug – it sounds pretty basic, but be honest, in the rush of daily life, how often do you think to give your friends or family a spontaneous squeeze?
Smile – a smile to a stranger on the street only takes a second but could make a huge difference to someone struggling with their day.
A thoughtful question – we all ask our friends, 'how are you' and 99% of the time we get a generic reply of 'good, thanks' but try asking something thoughtful which shows you are interested.
Communicate – text someone you haven't talked to in a while. Ask how they're doing. See if you can make some plans with them to re-connect. We all have at least one person we wished we talked to more, so take that initiative and text them.
---
Simply the Breast October
Even though Christmas may be the season of giving, October is a month where you can also give to others as it's Breast Cancer Awareness Month – a time of year when purchase power truly gives back. With 1 in 8 British consumers expected to develop breast cancer in their lifetime, here are the offerings that are packing a punch against breast cancer…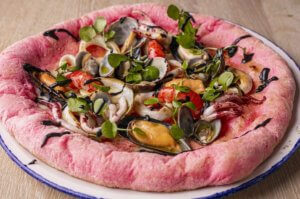 Restaurant group, D&D London are painting the town pink by supporting the Pink Ribbon Foundation and adding £1 on to all lunchtime bills. They are also raising awareness by turning lattes pink at Aster, hosting pink pasta masterclasses at Cantina Del Ponte and serving a delightful pink Afternoon Tea at Bluebird London. Ever tried a pink pizza? Me neither, but now you can at Radici in Islington, and all in the name of a good cause!
Permanent Make Up is a wonderfully creative solution following breast cancer to help restore possible lost, natural areola and nipple pigment, and to reconstruct the shape following our clients' surgery. It's an absolute honour for me to carry out this procedure. We take our time to draw and discuss every detail of this treatment with our clients to ensure that they are comfortable and fully aware of the processes involved pre-, mid- and post-procedure. We take pride in every treatment we do, but this one is closest to our hearts. Below is an example of the beautiful result directly post-procedure: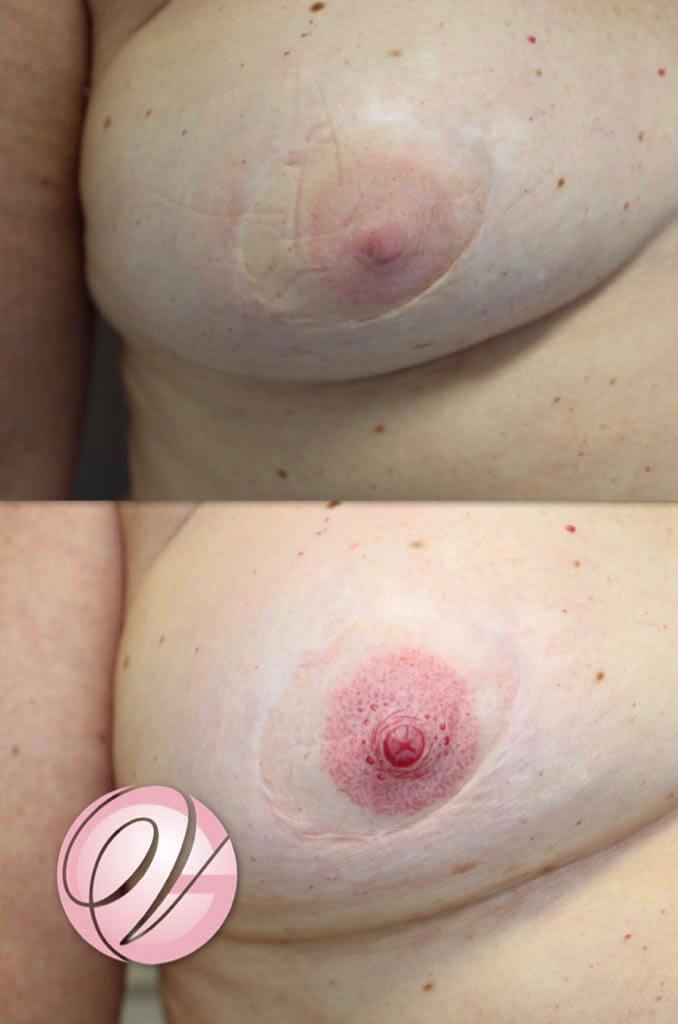 ---
Frightfully Delightful
I'm always looking for an excuse to party, and of course October brings with it the most fun-filled fancy dress opportunity – Halloween! Here are some spooky events in London to celebrate…
The London Edition Hotel invites you to come aboard the final voyage of HMS Berners to take a fantastical expedition to the bottom of the sea. Diners will be treated to a sumptuous three course meal at Jason Atherton's Berners Tavern, whilst meeting a cast of magical sea creatures from whom they will learn the tragic tale of HMS Berners. Guests will also be dazzled with music and entertainment by Nick Grimshaw, Jaime Winstone and Hugo Heathcote.
Secure your tickets now for a night of truly terrifying, decadent revelry at The Arts Club as it's transformed into a haven of horror and temptation. Dress to distress and dare to party like it's your last, as you celebrate Hallows' Eve in frightful style!
Jump down the rabbit hole and wander through a haunted fairy tale at The O2 and their Trapped in Wonderland Halloween experience. Alice has been locked away forever and ever and has inevitably gone rather mad. The cats and bunnies are deranged, the tea party is covered in blood and now #EvilAlice is throwing an epic party.
---
Now that you've been reminded that Halloween is just around the corner, don't forget to stock up on some sweets and chocolates ready for all the little trick and treaters in their spooky costumes!
May the changing seasons fill your heart and mind with joy and excitement of what's to come, and remind us all of how beautifully precious life and our loved ones are.
I wish you all a cosy October and look forward to seeing you and meeting you.
Much Love,
Geraldine Xx