December 2019 Newsletter
Jingle All The Way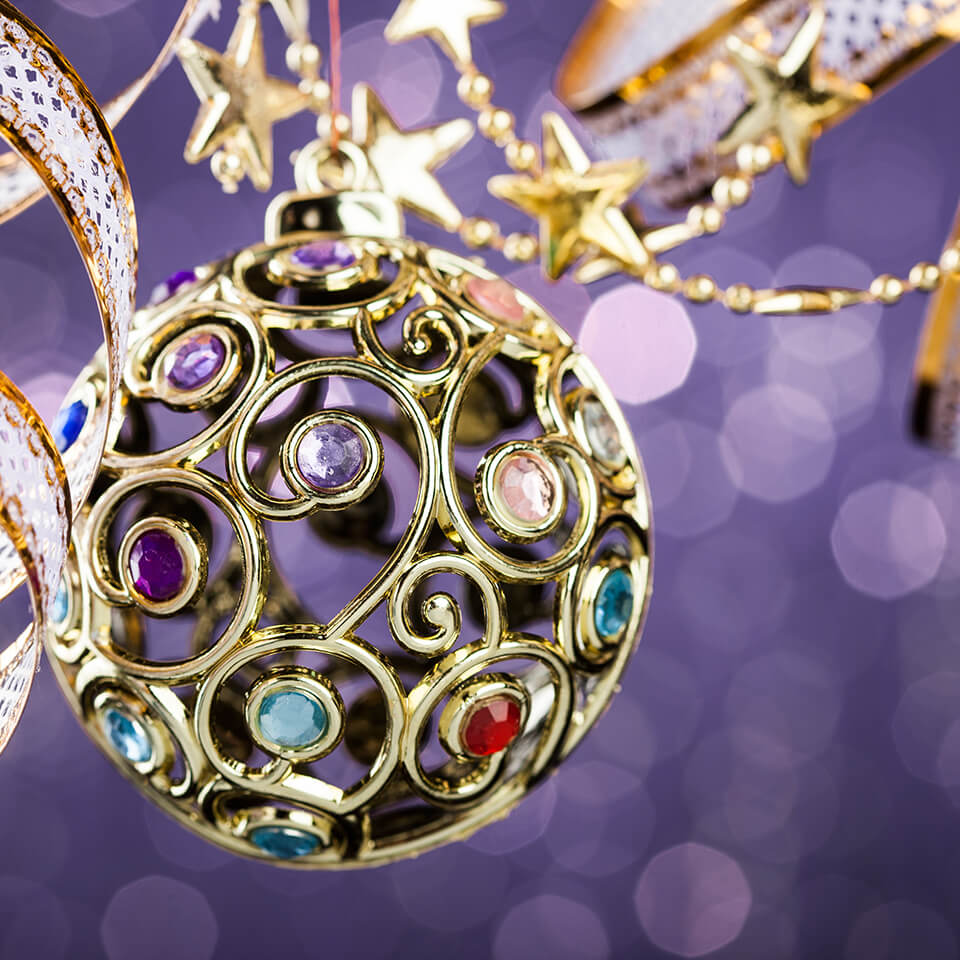 All I want for Christmas…
It really, truly is the most wonderful time of the year! No doubt everyone is getting their last bit of shopping done and their pre-Christmas beauty treatments ticked off their lists ready for all the events and parties ahead. Our clinic has been exceptionally busy the past few weeks with everyone wanting to sneak in one last treatment so that their eyebrows, eyeliners and lips are perfect for all the upcoming festivities.
Above is one of my favourite eyebrow results following my stunning clients' recent Perfect Definition Brow Boost. She is blessed with naturally full eyebrows which have lost a bit of shape over time from tweezing and shaping. So we restored her eyebrows by filling in the gaps with tiny, life-like hair strokes to blend in with the existing eyebrow hair in the area. We kept the main body of the brow darker and defined towards the tail but made sure to keep the fronts unstructured and fluffy for an added natural effect. Doesn't she look beautiful?
I'm in love with the fact that, thankfully, the current trend is natural, full and defined eyebrows that accentuate and define the persons' natural features. This look can never overpower a face as it's tailored to suit the individual as well as perfecting what naturally is already there. I have had the pleasure of restoring my clients' eyebrows for a long time now, and have had some interesting requests, as you can imagine! I am however very pleased that the big, dark, square brow-trend is not as popular anymore. Long live the au naturel eyebrows!!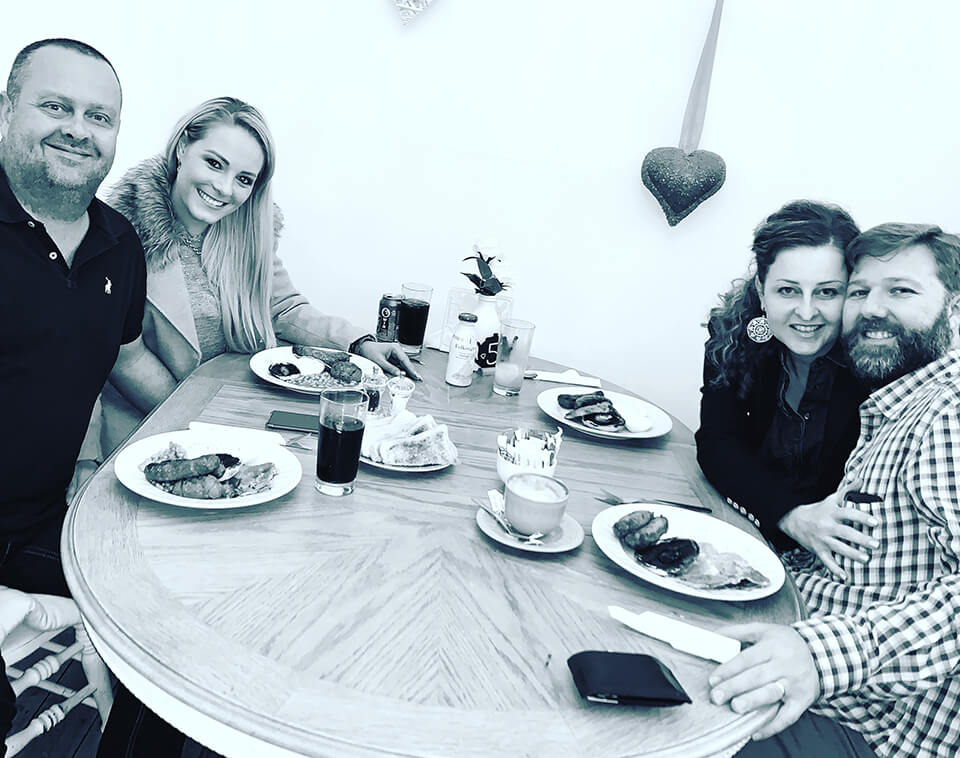 Home is where the heart is
December is the month of family and togetherness and I have been blessed with a quick visit from my brother and his wife all the way from South Africa. Seeing that we live on opposite sides of the world, we make the most of every second we get to spend together. Having them here has reignited that wonderful feeling of belonging and familiarity – and adding in a South African braai (Afrikaans for "barbecue") every evening – rain or no rain – and life couldn't be any more perfect. Christmas is in sight and our countdown of sleeps has begun until my mum arrives next week, followed by our special Christmas getaway week at Center Parcs with all the grandparents. Lots of laughter and fun times ahead which, as always, result in special memories to cherish that will last a lifetime. We cannot wait!
With the end of 2019 in sight, I feel thankful for another successful year, and to be able to spend it with the people I love, and doing a job I adore. My clients are the number one reason for me loving my job so much. Their stories, their trust and their commitment to their treatments and loyalty to me, means the world. Thank you for all your love, and for supporting me and my business. Here is a recap of 2019: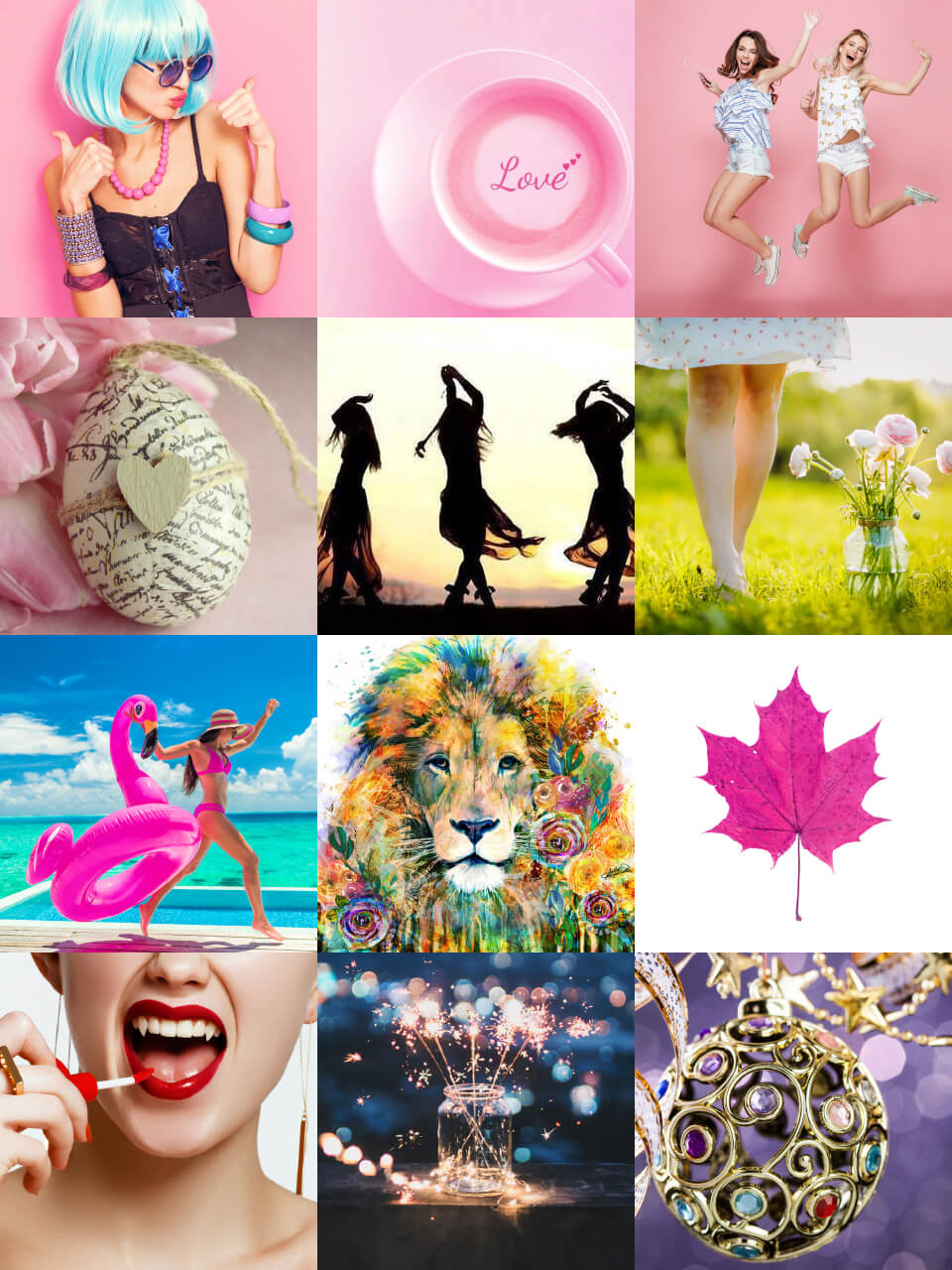 January bought with it a new year which meant new treatments at my clinic! I started training for Scalp Micropigmentation and we introduced it officially later in the year. Our mantra remained the same as always: 'Becoming a better version of you' not a new person!
February was filled with love! Not only was London filled with romantic restaurants and afternoon teas to warm this cold (but luckily short!) month, so was my clinic as we heard from clients about why they love our treatments so much.
March was when I celebrated my 7th year of owning my business. In the month that women are celebrated around the world, I was, and I still am, thankful to all the ones who crossed my path and encouraged me to follow my passion.
April I was expecting my mum's visit after more than a year! Nature was waking up from a long winter, and we were all waiting for the sun to come back and remind us that spring always brings a new lease of life.
May was incredibly blooming and London was colourful and sunny! I enjoyed some well-deserved time off and loved the unforgettable time I spent with my family. Remember to put those phones down every now and again and cherish the memories you are making with loved ones.
June was summer and, as lucky Londoners, we could choose between so many outdoor events! Whilst everyone was focussing on their outfit choices we reminded our readers that Permanent Make Up can achieve a selfie-ready look all the time.
July was the time we bought our first property in the UK and I am still so in love with our new home! It was also the end of the first school year for my little girls which meant our long-awaited beach holiday finally arrived.
August was the time we were settling into the new house, and when I realised the importance of de-cluttering. We all need to make space for better things to come and we should cherish the feeling of a fresh new start.
September is Alopecia Awareness month. It filled me with so much joy as we helped create beautifully natural eyebrows for clients who have experienced the effects of hair loss through Alopecia. It was also the time we proudly added Scalp Micropigmentation to our procedure list, and positively improved many people's lives.
October was the changing season, and nature evolves into something completely different, but still beautiful. It was also the moment to unleash our best fancy dresses for Halloween, and a reminder that Permanent Make Up for lips, or a red lipstick, can illuminate the grey days.
November sees the countdown for Christmas accelerate! We have so much to organise and so many things to do before the big day.
Making Spirits Bright
London is no doubt the place to be at this time of year. Here are a few ideas to get you into the festive spririt…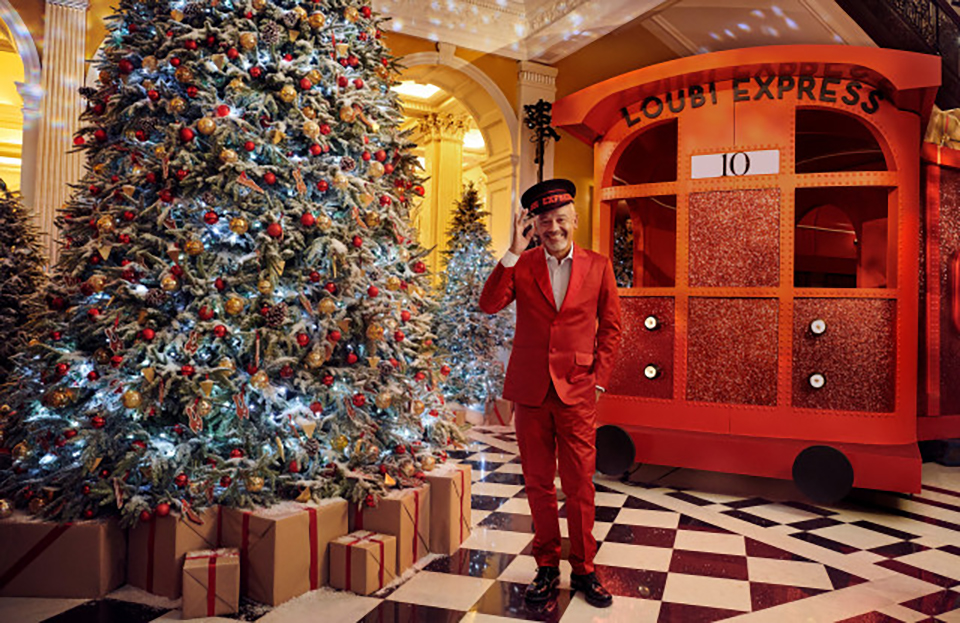 Christian Louboutin has taken his invitation to design the Claridge's Christmas Tree one step further, by creating The Loubi Express pop-up! Inspired by the romance of train travel, passengers are invited to step through an enchanting wintery forest before taking a seat aboard Christian Louboutin's glittering red locomotive.
This immersive festive installation is an intimate setting for a one-of-a-kind Christmas celebration. Accompanying the Louboutin inspired drinks are canapés and a selection of sharing dishes. As a nostalgic festive soundtrack plays in the background and wintry scenes zip past the window, relax and be transported to a glamorous golden age.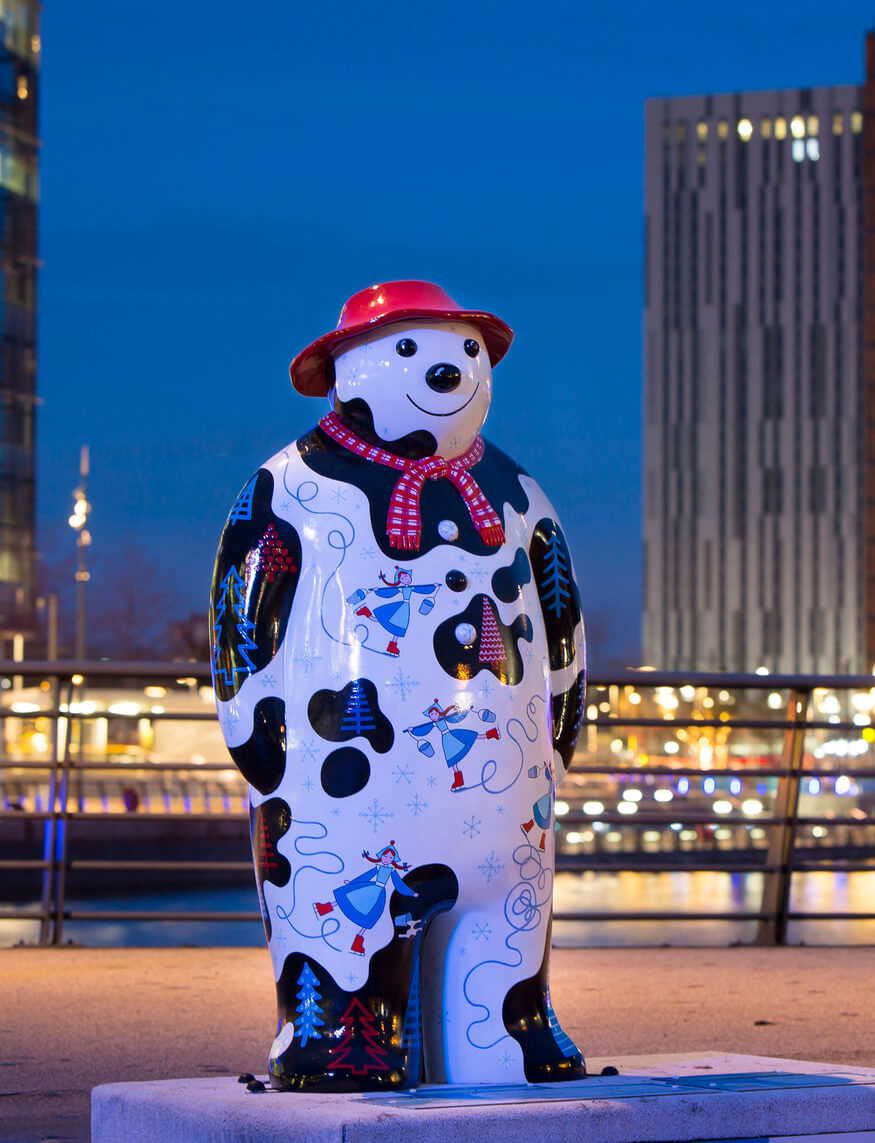 My girls will love these delightful snowmen! Created by Wild in Art and in collaboration with Penguin Random House, each snowman has been designed to the festive tune The Twelve Days of Christmas. Head to London Bridge City to follow the trail. Make a Christmassy day out of it and stroll around the Christmas by the River market, scattered with glittering lights, pop-up stalls and Christmas spirit.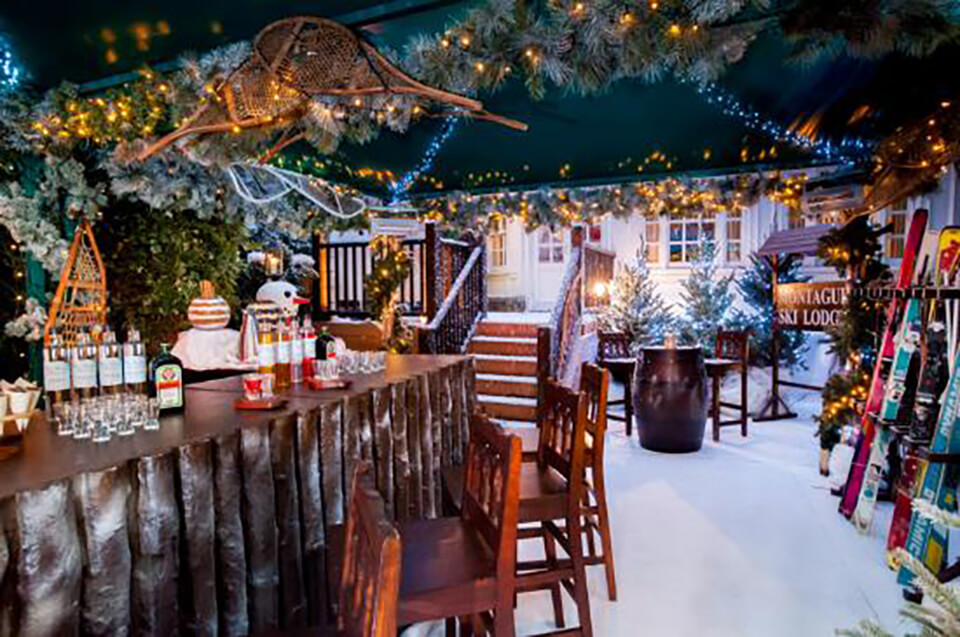 Save yourself a two hour flight to the French Alps and instead travel to the Montague Ski Lodge in Holborn. It's the perfect place to celebrate the festive season with falling snow, mulled wine, spiced cider and Christmas flavoured vodkas & cocktails. The Wood Deck will be transformed into a magical ski lodge with big woolly rugs, or, alternatively, the Log Cabin is an atmospheric space to enjoy a drink in front of a decorative fire.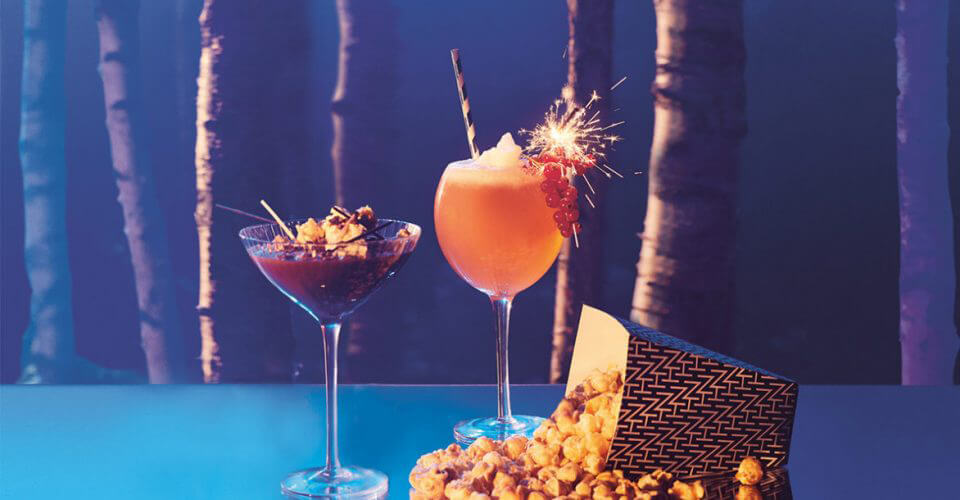 Hop, skip and jump over to Harvey Nichols this Christmas for their new Secret Forest pop-up. Propped on the fifth floor of their Knightsbridge store, you'll be treated to naughty but nice ice cream cocktails, Nordic nibbles and festive film screenings.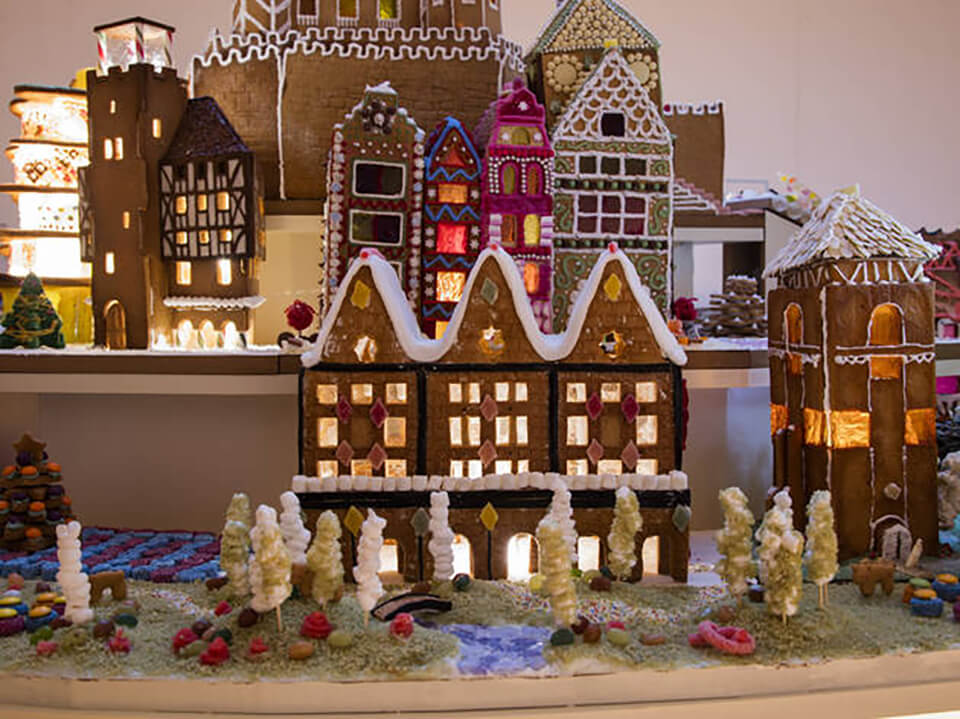 If you've ever spent an afternoon making Gingerbread houses then spare a thought for the people behind the Museum of Architectures Gingerbread City at Somerset House. The exhibition challenges leading architects, engineers and designers to create a futuristic city made entirely of gingerbread. The result is intricate designs, gingerbread houses, businesses and civic buildings, and in fact everything that the gingerbread men and women need!
Pa-Rum Pum Pum Pum
If you've ever felt guilty about slightly 'over-doing' Christmas then fear not because we've rounded up some of the world's most expensive Christmas decorations and presents…
Diamond encrusted Christmas wreath – Studded with 16 rubies and 32 diamonds, this wreath by London florist Flor Unikon is best hung safely inside, rather than on the front door! The winter garland – said to be the world's most expensive – is £2.8million.
Jewel-studded Christmas tree – In 2010, an Abu Dhabi hotel unveiled a Christmas tree decorated with over £7million worth of jewellery. The luxury Emirates Palace hotel set a new Guinness World Record for the 43 foot-high fake fir tree which was decorated with gold and silver bows as well as necklaces, earrings and other valuable pieces of jewellery.
One-of-a-kind Christmas bauble – Made of 18 carat white gold and covered with more than one and a half thousand diamonds, the globe shape is orbited by two rings, featuring 188 rubies. The trinket – worth £82,000 – was created by a tiny, village jewellers in Titchfield, Hampshire.
Season's Greetings
So that's it for 2019! It's been a pleasure, as always, meeting and treating you all. I wish you and your loved ones a blessed Christmas. May all the good and bad of 2019 bring a peaceful quietness in your hearts knowing that we are given a new chance and a new beginning every day.
May all your hopes and dreams come true in 2020, and may health and happiness follow us all as we go into the New Year.
I look forward to seeing you all again soon!
Lots of love and blessings,
Geraldine Xx