June 2019 Newsletter
Nature & Nurture

Mother Nature, the Natural Beauty…
I think every parent skipped for joy when their newsfeeds were flooded with images of the Duchess of Cambridge unveiling her 'Back to Nature' garden at the Royal Chelsea Flower Show last month. The playful landscape featured a rope swing, a trickling waterfall and a woodland wonderland – all of which brings back beautiful memories of childhood times. We live in a digital-age now but seeing little Princes George and Louis, and the gorgeous Princess Charlotte, innocently playing and wandering barefoot around the garden, shows that all children just adore exploring outdoors.
My husband is wonderful at making sure our daughters explore and enjoy the great outdoors by taking them regularly to the forest. No log is left un-turned, and even the slimiest of bugs are lovingly looked at, admired and discussed. You know it's pure love when a typical South African man catches and releases spiders and other creepy crawlies, all because his daughters told him their bug-families will be sad without them and more importantly, that they are "All God's creatures" (so cute, right?! ☺). Although it's now more about having fun than seeing and understanding the deeper meaning, I am sure one day these daddy-daughter memories will be priceless to them. No phones, no distractions, just them enjoying each other's company and our magnificent world full of wonderful, natural beauty and surprises.
Being outside and spending time with Mother Nature has heaps of benefits and gives a wonderful boost to both our mental and physical wellbeing. It's great at helping to improve short-term memory, excellent at restoring mental energy as well as a proven and highly effective stress reliever. Concentration is improved, creativity is sparked and immune systems are boosted, to name but a few.
You are my Sunshine
Although we all love soaking up the sun for that healthy summer glow and refuelling our much needed Vitamin D supply, we should always ensure that we apply and invest in the best SPF possible. One of the questions I'm often asked, in my clinic, is what is the best SPF to use. Protecting your face from the sun's harmful rays is very important, and so too is protecting your Permanent Make Up treatment area. You wouldn't want your beautiful brows, perfectly applied eyeliner and luscious new lips to fade too quickly! Holidays are meant to be fuss- and stress-free and applying and reapplying makeup should be the last thing to spend time on when there is a beautiful beach, cocktails and your loved ones waiting for you!
It's not easy finding the perfect SPF though, and as we are bombarded with so many different options, brands and prices, I wanted to list below some of my personal favourites which are organic and eco-friendly: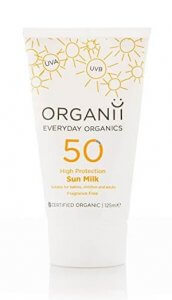 1) Organii Sun Milk SPF 50 – Organii's range is a strong choice for parents wanting to protect their baby's thinner, more delicate skin, as it's entirely free from nasty synthetics, relying instead on vegetable oils and active plant essences. The key ingredients here are zinc oxide and titanium dioxide, which reflect both UVA and UVB rays, with soothing benefits also found in organic argan, jojoba, linseed and marigold oils sourced from ethical manufacturers. The formula is vegan-friendly, too.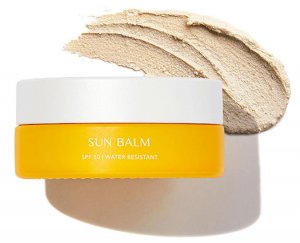 2) Tropic Sun Balm SPF 50 – This is not a full-body lotion, but a highly-concentrated touch-up balm that's ideal for popping in your pocket if you're having a bag-free day. Think of it as a saviour for those most exposed parts – the nose, forehead and the tops of your shoulder. It's 100 per cent natural, with emollients derived from coconuts, so you can use it on your lips too without worrying about poisoning yourself. Zinc oxide is the chief warrior ingredient here, guarding against both UVA and UVB rays, while added rosemary leaf oil and vitamin E protect the skin from free radicals (unstable, reactive molecules in the air that can damage body cells).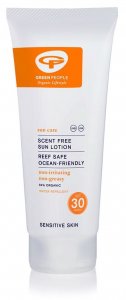 3) Green People Scent Free Sun Lotion -The label's sun lotion protects against both UVA and UVB rays with its natural and 78% certified organic formula that contains Vitamins A, C and E, alongside Green tea, olive, avocado and rosemary extract that support skin's immune systems and prevent against premature ageing. Free from silicones, emulsifiers or artificial fragrances, the cream is designed for those with sensitive skin. With no added fragrance, it is also non-greasy, water repellent and easy to spread. What's more, 10% of the label's net profit is donated to charity. Supporting your skin's immune and protecting against cell damage, the sun cream is available in SPF 15 and 30.
Remember that the sun is at its strongest from 11am to 2pm, so exposure within these hours should be limited, and don't forget that you can burn under cloud or shade. Regardless of a sunscreen's water resistance claims, it is always best to reapply after swimming and especially after towel-drying. Top up your protection at least every couple of hours, too, no matter the SPF.
Another great tip is to remember that the most commonly missed spots are the neck, ears and back, so ask a friend to help you lotion up if needs be!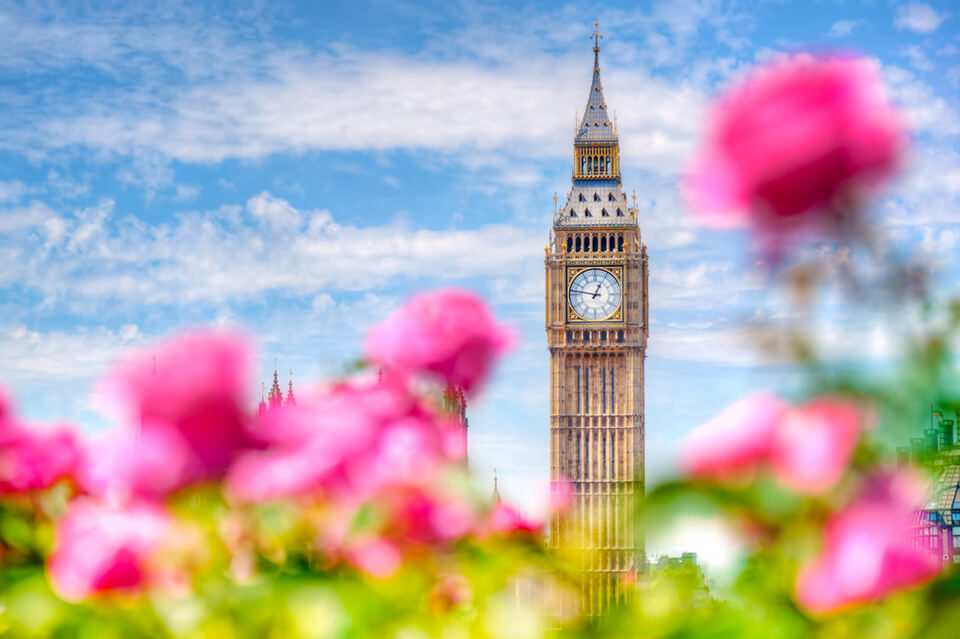 Summer… but London style.
Let's hope though that the sun continues to shine this month as there's so many fantastic events happening in the Great Outdoors that are not to be missed!
Royal Ascot

– is there any event more quintessentially British than Royal Ascot? This year it'll be held from the 19th – 22nd June and I for one can't wait to see what our amazing Queen will be wearing!

Trooping the Colour

– London celebrates the Queen's official birthday in June with Trooping the Colour, a spectacular military parade in the centre of the city. Head to The Mall to enjoy all the pomp and pageantry

Rooftop Film Club

– Celebrate summer arriving by catching a movie under the warm night's sky in Peckham. Films showing in June include some of my favourites like; Dirty Dancing, Grease, Ghostbusters and Mamma Mia
Don't forget

Father's Day

on the 16th June! When the bluebells are bursting with brilliant blue, the woods turn into a magical place so why not pack a picnic for a fun, family day out to celebrate your Dad? Spending quality time together doesn't have to cost a fortune and many times a simple, leisurely walk is the perfect gift.
Whilst everyone is panicking about their outfit choices, what the weather will be doing and if their shoes will be comfortable, have one less worry on your mind for these events by booking your Permanent Make Up appointment now so you know your beauty will be selfie-ready. Here's our most glamorous looks to inspire you…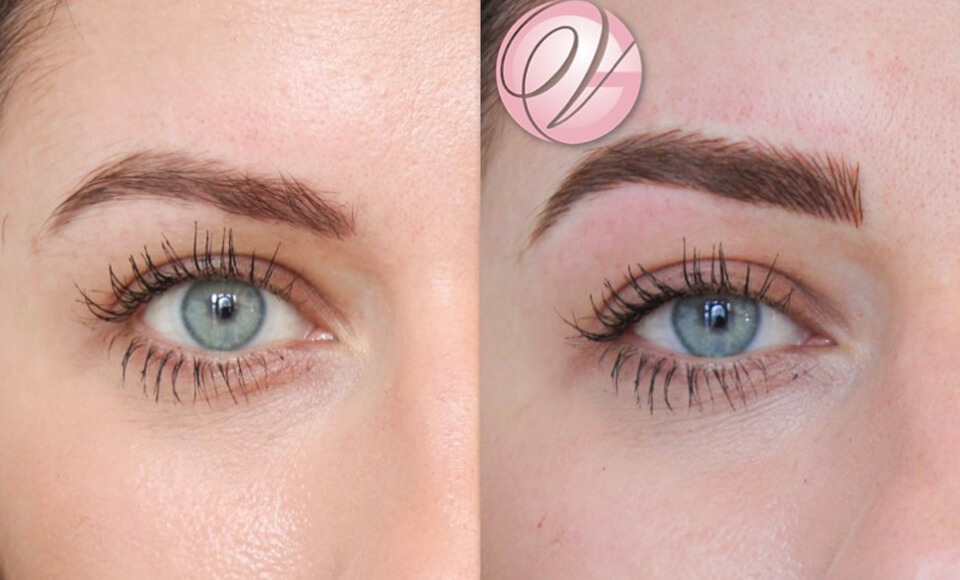 So this month it's time to throw open the front door, top up your sun cream and enjoy what Mother Nature has to offer!
I wish you all a jubilant June filled with sunshine, happy memories and perfect Permanent Make Up!
Lots of Love
Geraldine Xx