August 2019 Newsletter
The Circle of Life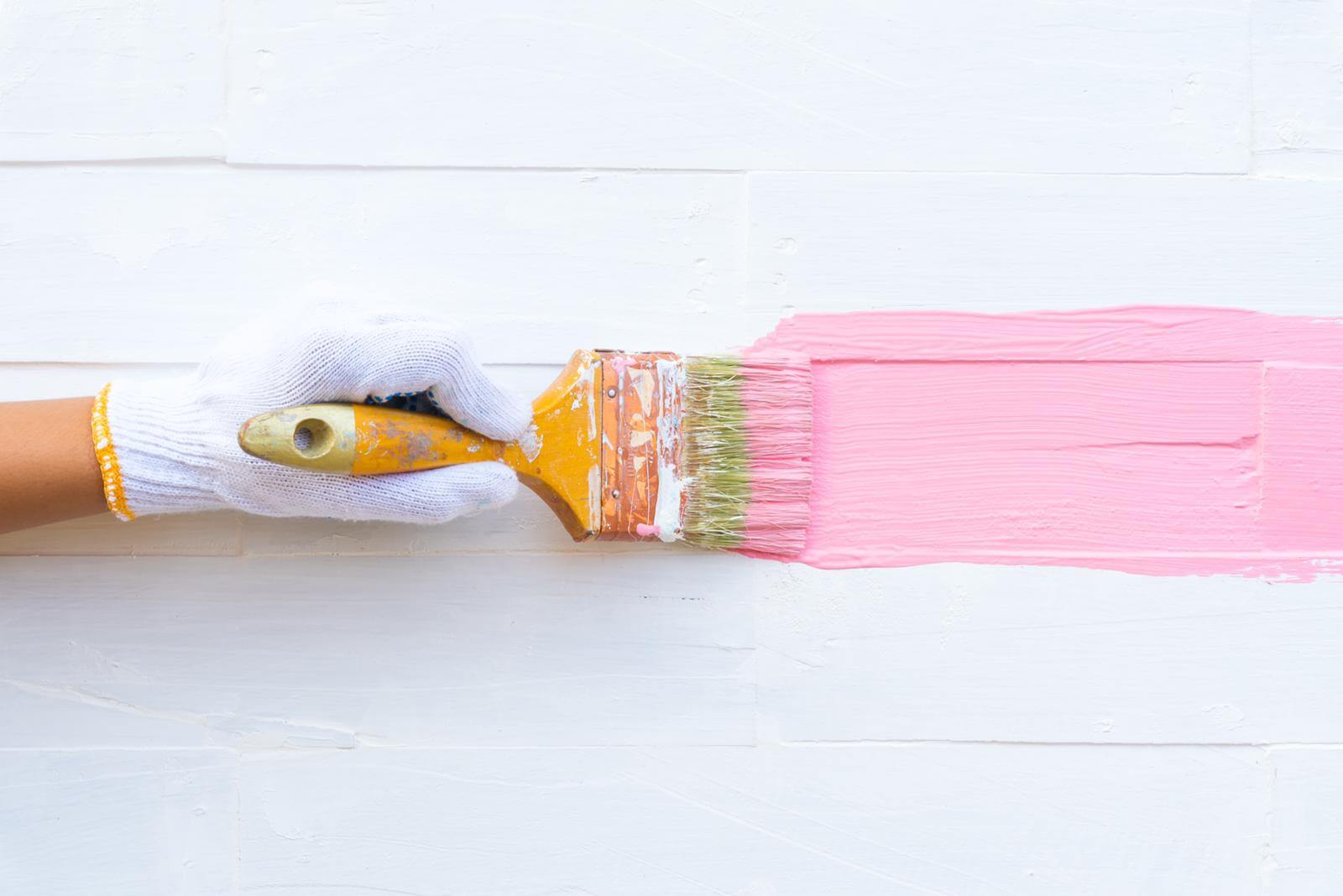 The Joy of Decluttering
Joshua Becker said that "The first step in crafting the life you want is to get rid of everything you don't." This is where I am this August.
As mentioned in last month's blog we are moving to a new house and whilst I'm super excited, I'm also apprehensive about the amount of packing I've still got to do! I'm turning it into a positive by having a little de-clutter session along the way and clearing out everything we don't need or use, from old clothes, DVD's that are now redundant, to my daughters disregarded toys (if they let me!). It's a hugely satisfying feeling clearing out and starting a fresh chapter.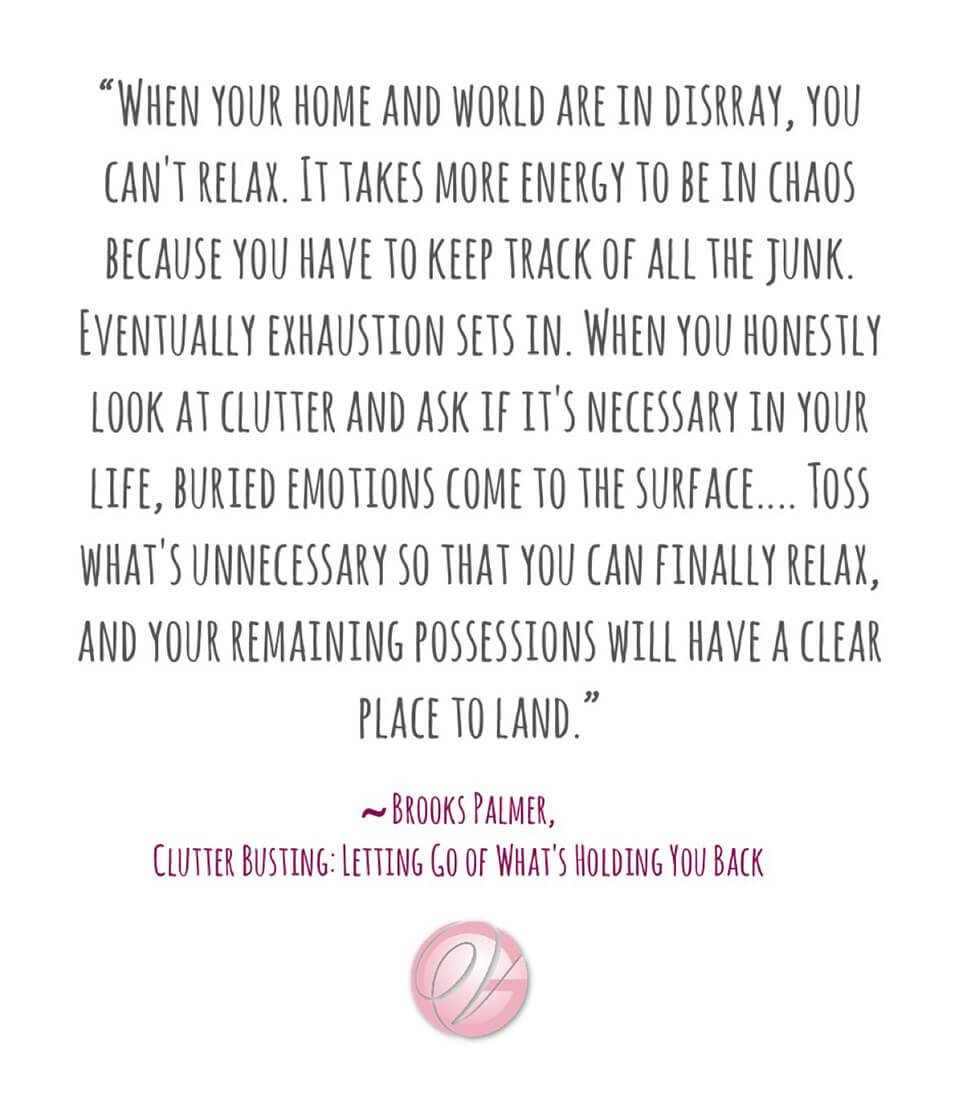 One area we can all admit that needs a good clear-out is our makeup! How many can agree that they don't remember the last time they checked their makeup 'use by dates' and threw away old foundations, mascaras and eyeliners? Lots of people don't even realise that the little pot symbol on your beauty products with a figure written inside is actually the life-expectancy of the product.
For example; mascara has a shelf life on average of three months. Pencil eyeliners are approximately six months but if sharpened regularly can be twelve. Face moisturiser once opened should be thrown away after six months and you may see your nail varnish start to gloop after six months as well.
The beauty of Permanent Make Up? There is no expiration date!
It's estimated that women spend £482.51 per year on beauty products and that's no surprise when the expiration dates are so short. Permanent Make Up, on the other hand, can last up to 18 months…
There are endless pro's to Microblading and Permanent Make Up treatments, but out of all of them, I love the no-fuss, always presentable benefit the most. Being able to enjoy the summer months, especially when on holiday or faced with the heatwave we recently had 😁. You never have to worry about touching up smudged makeup, and can feel good about yourself at all times.
Here are a few of our latest favourite looks: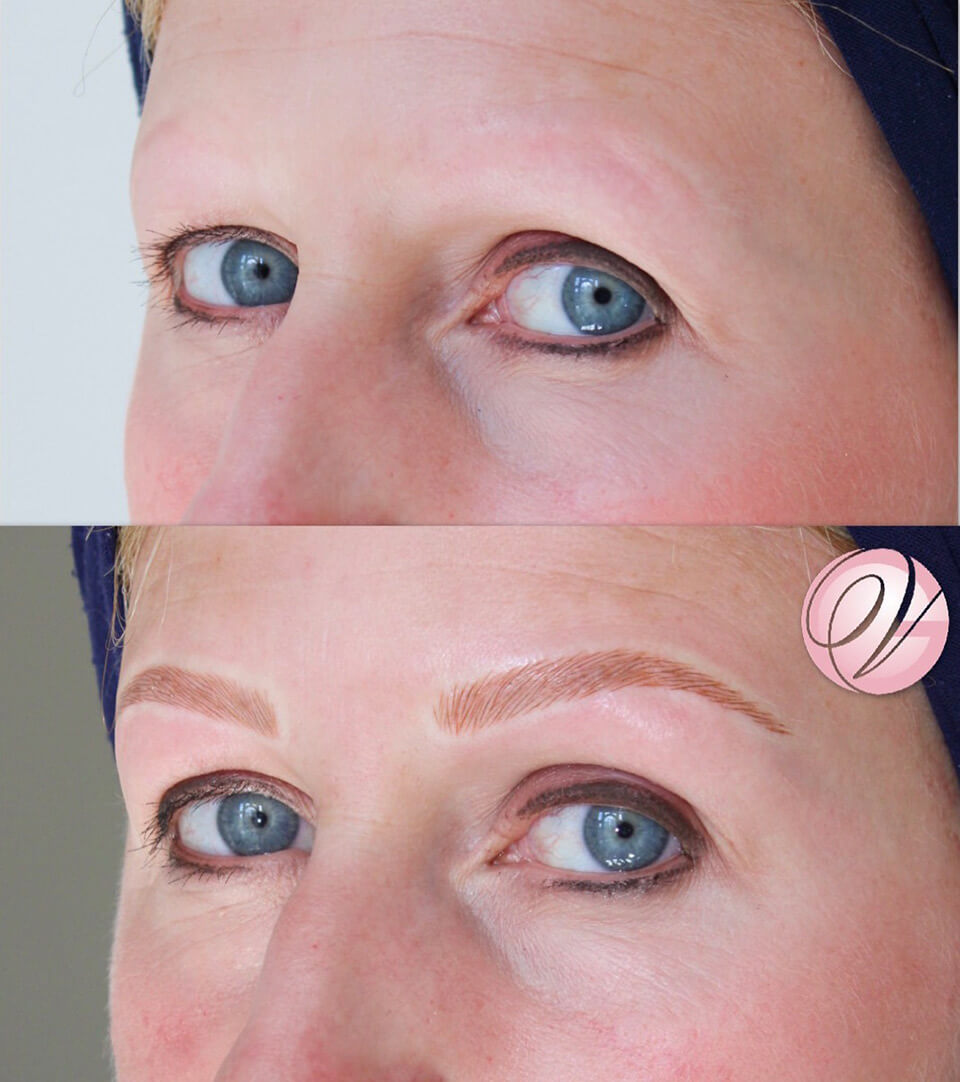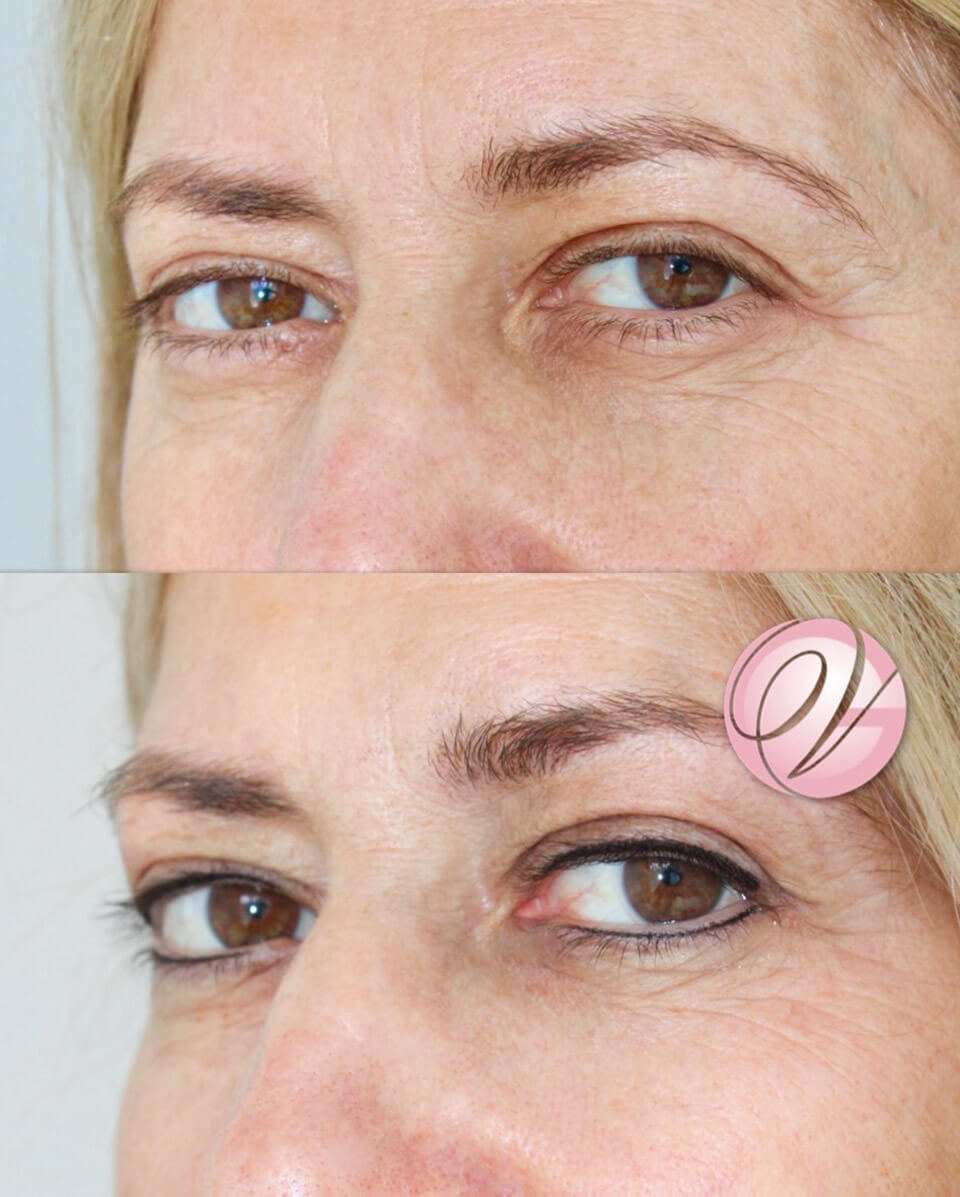 Zip it
If you are like most women I know and your makeup bag is overflowing then it's time for a new one! Here are some of my favourites…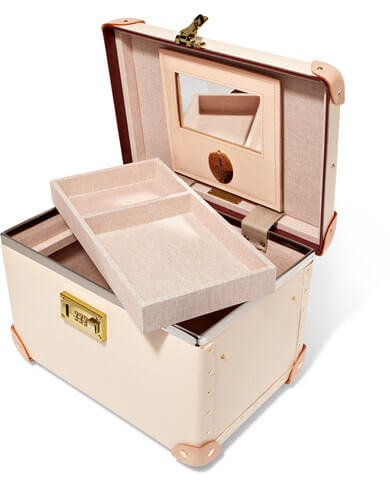 We all deserve a little luxury in our lives and this pink beauty is definitely that! Inside this vanity case from Globe Trotter you'll find an in-built jewellery tray, elasticised straps to store your perfumes safely, a detachable mirror for on-the-go touch-ups and plenty of room to store everything else. £770.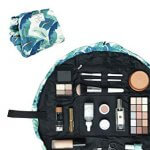 The Flat Lay Company has created a bag that is actually a large flat circle of wipe-clean fabric, backed with this leaf-print fabric with a drawstring cord around the edge. Throw all your products in the centre of the circle, then draw it together to form a bag and make extra secure with the velcro tabs. When you want to use it, simply loosen the toggle to lay it flat again. When it's flat it has a lip around the edge to stop things rolling off, plus there is a zip pocket and elastic brush bands inside, and an exterior pocket. £19.99
If you want to keep your brushes separate from your make-up but don't want to have two separate bags then this beauty from Stackers is the answer. The bottom, rectangular section unzips and opens on a hinged edge, while the top section unzips at the top. You can also use the bottom to store products that are slim, long and/or small – eyeliner, mascara, lipstick – and the top for the chunkier pieces, such as compacts and bottles. £40.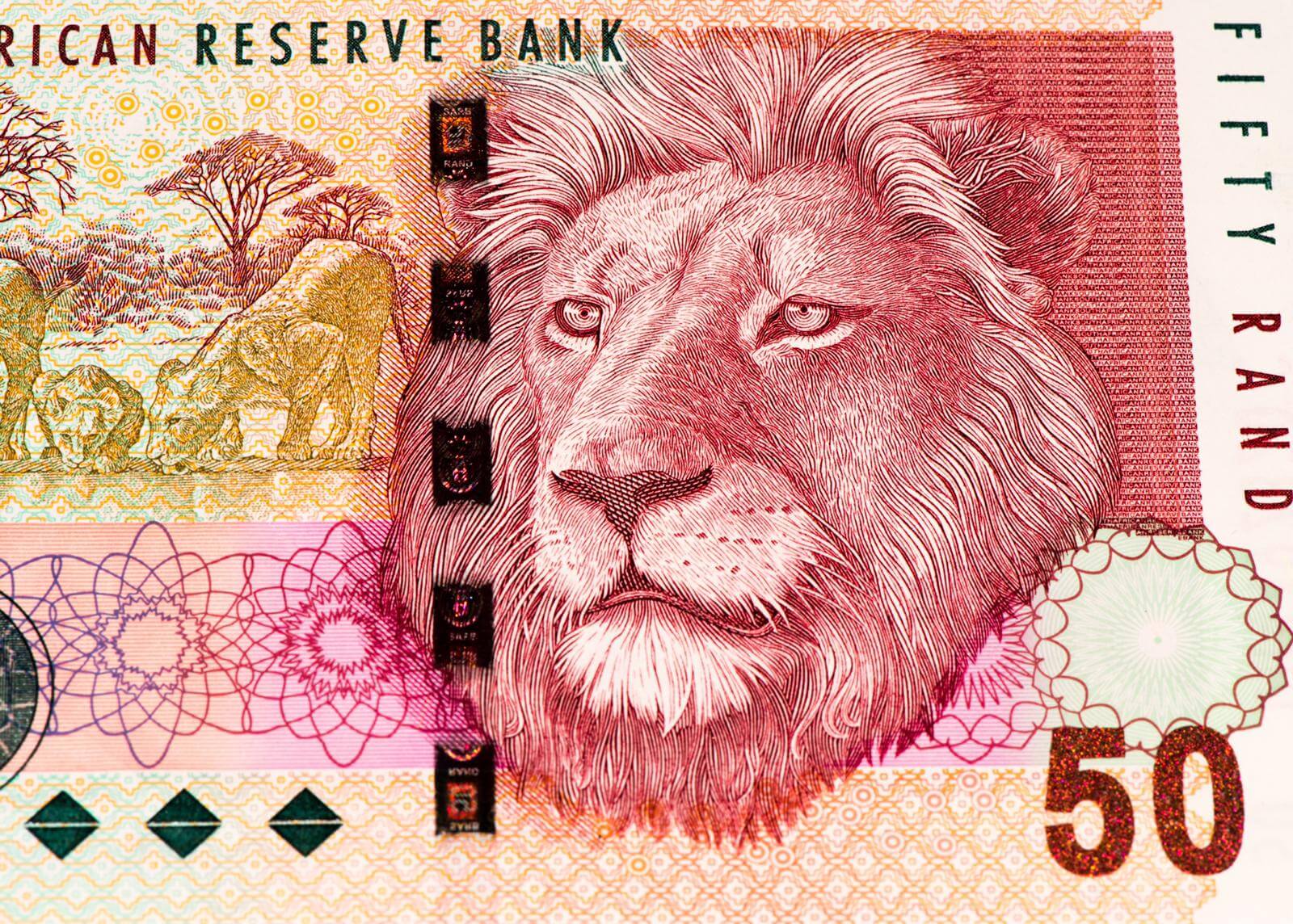 R O A R
Lions have always been the heroes of South African wildlife, and they were certainly both admired and feared throughout my upbringing there. No other animal compares – it's majestic in size, has a hairdo to die for, proudly shows whose boss in the African bushveld, moves as elegantly as any experienced ballet dancer and, oh, those eyes… it's like the African sun burns right inside of them. What a beautiful beast! They are proud and fearless. The ultimate protector of their home, their pride and themselves. I love these big cats, they pull on my heart strings. Africa is in their blood, as it is in mine.
Saturday 10th August is Lion Day which aims to raise awareness of the ultimate hunter and their majestic magnificence. This celebration was founded by Big Cat Rescue, the world's largest accredited sanctuary dedicated to big cats. 10th August is a day for people to come together from across the world, to pay tribute to the mighty lion in as many ways as possible, and although a fun occasion for all, its foundations are based on a very serious matter: lion numbers have dramatically declined to the point where the species needs to be placed on the endangered list, just like its larger cousin the tiger. This makes me so sad to hear.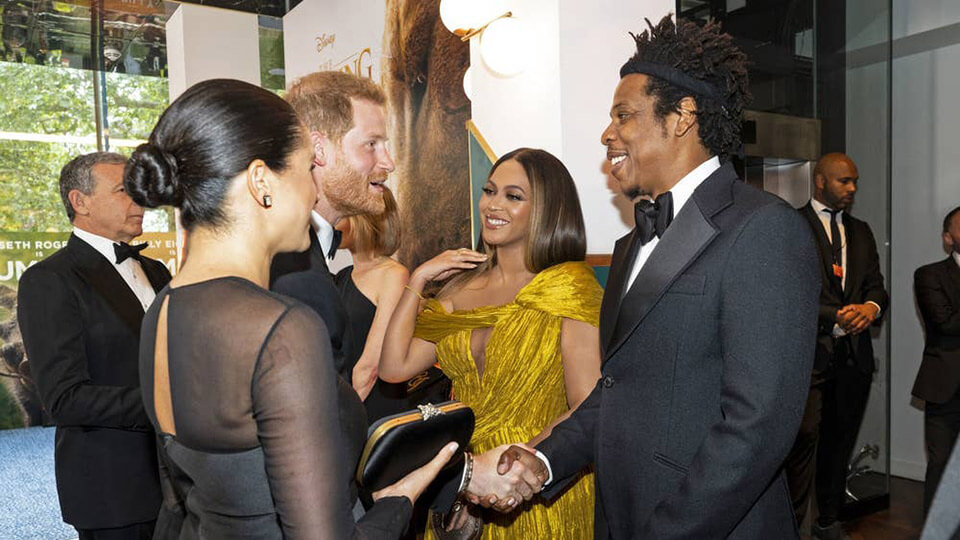 British Royalty, Movie Royalty and the King of the Jungle…
Seeing as it's the school holidays, I cannot think of a better way to celebrate Lion Day than by taking my girls to go see the new Lion King movie which has been released by Disney 25 years after the original was made! I may shed a tear or two once I'm reminded of my home. I could even 'smell' the African rain just by watching the trailer…
I loved seeing the beautiful royal couple Meghan and Harry at the Lion King premier and I'm proud that they are such wonderful campaigners in raising awareness of both endangered animals and less fortunate families in Africa. Prince Harry and Meghan, Duchess of Sussex, are going to South Africa this autumn along with baby Archie which will be their first official tour as a family and they will visit; Angola, Malawi and Botswana as well. Botswana in particular is a very special place for the couple, as it's where the two travelled together early on in their relationship and Harry even sourced the main diamond of Meghan's engagement ring from the country.
Oh Africa… What a place..☀️💍🦁🌊🍷
I wish you all a wonderful August! May we all make the most of this beautiful warm weather so we can pretend we're on the African plains, lion-spotting!
I look forward to seeing you in clinic.
Best wishes,
Geraldine Xx