September 2019 Newsletter
Beautifully Bold this Autumn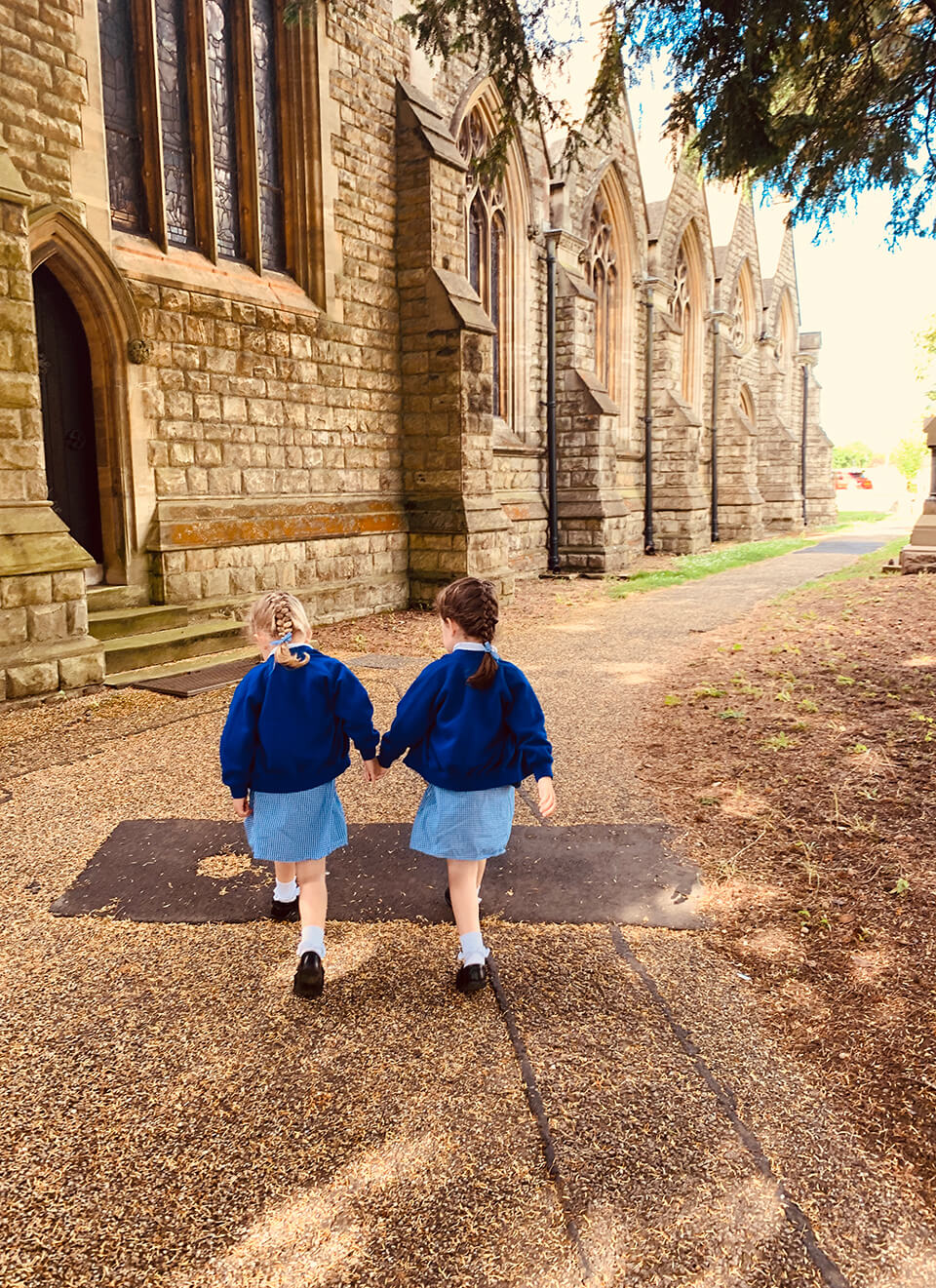 No September Blues
"Life starts all over again when it gets crisp in the fall."

- F. Scott Fitzgerald
Summer has literally flown by, but then, of course it would with two little energetic five year olds enjoying their six week long holiday, while my husband and I frantically juggled work and entertaining them, in between packing and moving house! Thankfully our hard work and sleepless nights culminated in a relaxing week in the beautiful, sunny Menorca where we could finally put our feet up before the new school year started. Needless to say the rush and craziness was all worth it. What a paradise! We had the most amazing time sharing a beautiful villa with special friends of ours. The kids went wild with ice cream (as you do on holiday) but who cares if breakfast sometimes requires a little 'pick me up', right?!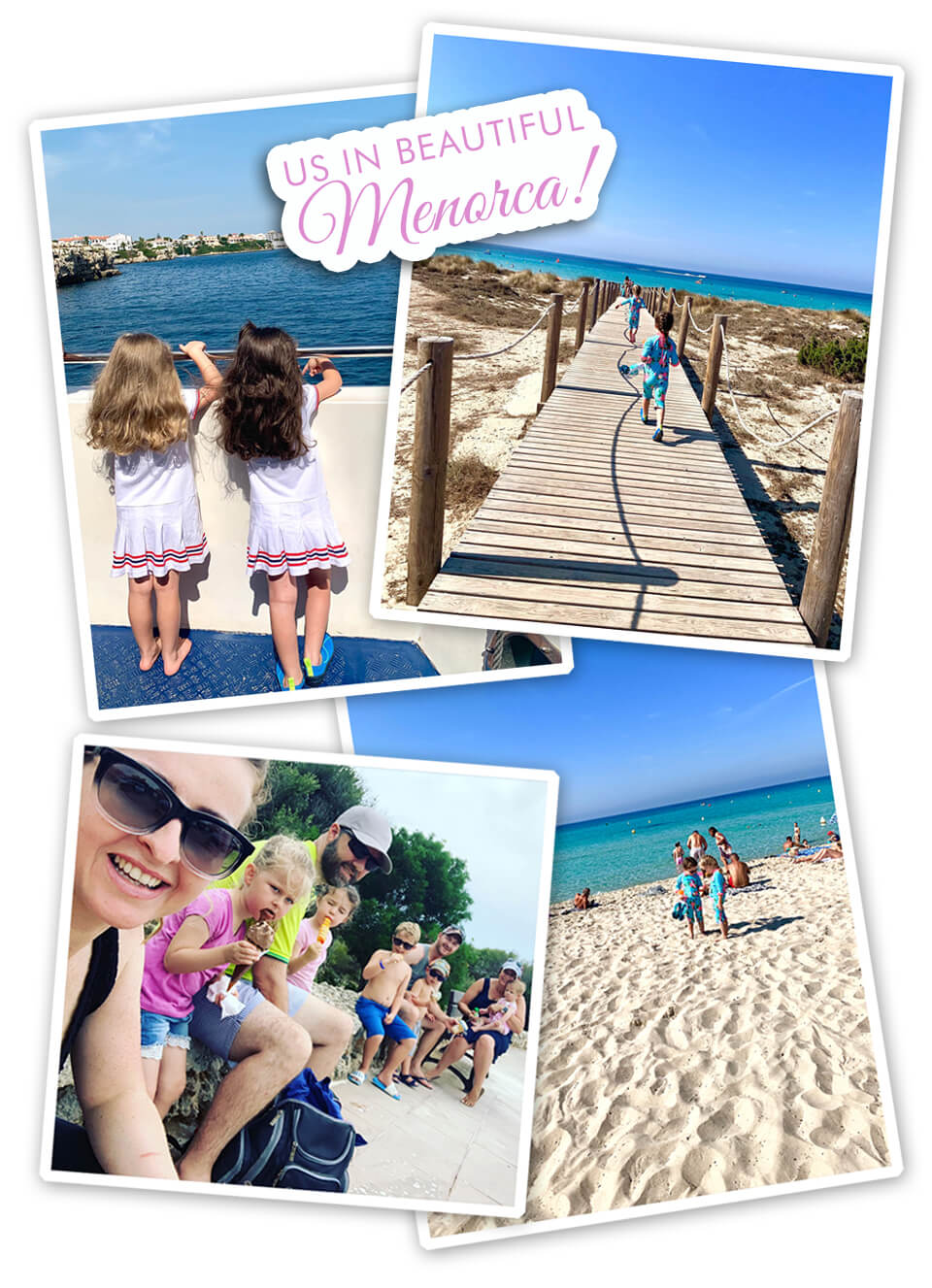 Our house move brought out some hidden talents I never knew I had, and skills I haven't used in years – as well as muscles I didn't know existed! Who knew you could ache so much after painting a wall or two…! Pair that with my creative sense of imagination 😁, and I was soon in my own world decorating. Just confirming again that my chosen profession is my passion – I feel alive when I'm creating and working with colours.
The process involved in finding the perfect shape to suit an individual takes precision and attention to the person as a whole. Their personal style, the way they wear their own makeup, their hair, eyebrow and lash colour, and what they perceive as natural, to name but a few, all play a role. It's their inspiring stories though that give life to the treatments for me – their reason for having our procedures done and the difference it makes to them. I love helping them through the initial stages of the treatment when a new set of eyebrows seems a daunting idea, followed by coping with the initial darker look before they fade to a more natural result. The healing process means the area can be patchy for a few days as the skin heals and exfoliates and then settles to a beautiful, subtle, natural look that suits them as an individual.
Our treatments restore lost hair that cannot be replaced and it recreates hair where one specific gap results in a broken line and unevenness which is clearly visible to ourselves and other people. An illusion of hair can be created in an area of total hair loss, but most of all, our treatments are part of the recovery process when illness and disorders have made an impact on how we feel about ourselves and are affecting our daily lives. I love being part of these special people's journeys'.
#thisIsMe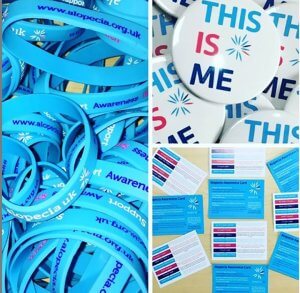 Alopecia Areata (AA) is understood to be an autoimmune condition. The immune system which normally protects the body from foreign invaders, such as viruses and bacteria, mistakenly attacks the hair follicles. This is what leads to hair loss. It typically starts as one or more small, smooth bald patch on the scalp. The hair loss can remain as patchy hair loss or can continue until all the hair on the scalp is lost, which is known as Alopecia Totalis, or complete loss of hair from the body called Alopecia Universalis.
Androgenetic Alopecia is often referred to as 'Male Pattern Hair Loss' or 'Female Pattern Hair Loss'. It is the most common type of hair loss affecting approximately 50% of men over the age of 50 and around 50% of women over the age of 65.
Scarring Alopecias (Cicatricial Alopecias) refers to a rare group of disorders that destroy hair follicles. Occasionally they are referred to as Cicatricial Alopecias. The hair follicles are replaced with scar tissue (hence the name). In some cases the hair loss is without symptoms and can go unnoticed for long periods. In other cases the hair loss is accompanied by burning, itching and pain, and is more progressive.
Traction Alopecia is usually due to excessive pulling or tension on hair shafts as a result of certain hair styles. It is seen more often in women, particularly those of East Indian and Afro-Caribbean origin. Hair loss depends on the way the hair is being pulled. Prolonged traction alopecia can stop new hair follicles developing and lead to permanent hair loss.
There are three stages that every hair follicle goes through:
Anagen (a phase of active growth)
Catagen (a transition phase between the anagen and telogen phase)
Telogen (the natural phase of shedding)
Normally 10% of a person's hair is in the Telogen phase. Telogen Effluvium occurs when there is a higher than average amount of hair shedding, 30% or more. Common triggers for this change in the usual Telogen stage include childbirth, trauma, illness, bereavement, sudden weight loss, new medication or hormonal changes. In around a third of those affected, no cause can be found.
Anagen Effluvium refers to the shedding that arises during the Anagen (growth) stage of the hair cycle. The main causes of Anagen Effluvium are radiation, chemotherapy, infection, drugs and toxins.***
I have the pleasure of treating a lot of beautiful women and men affected by Alopecia and as you can imagine, our procedures and the impact it has on their daily lives are truly life changing for them.
Apart from eyebrows and eyelashes that we recreate, we also recently added a new treatment to our procedure list which I am very excited about – Scalp Micropigmentation. With this treatment, hair follicles are simulated by creating ultra-fine dots, blending in with the surrounding hair to camouflage bald patches and give the illusion of hair in the area. Our treatments range from covering small patches to full-heads, and are available at our South Molton Street Clinic, and in Harley Street.
Have a look below at this wonderful treatment at ©Karen Betts Professional:
For clients seeking treatment for Alopecia we offer the following:
We can show you previous before/after results from other clients so you can see the different styles and colours at the time of the consultation.
We discuss the desired shape and colour you are looking for and we'll do a pencil drawing on your face so you can see the outline. Please feel free to bring photos or images of what you'd ideally like to achieve.
Having been in the industry for nearly two decades, I understand the emotions our beautiful clients go through when making the decision to have Microblading or Permanent Make Up treatments. We therefore take our time to answer all your questions and discuss the treatment at length at the time of the consultation. We want you to enjoy the treatment and feel confident that your questions have been answered before having the procedure done, therefore consultations are booked on a separate day.
Below are a few of our favourite results: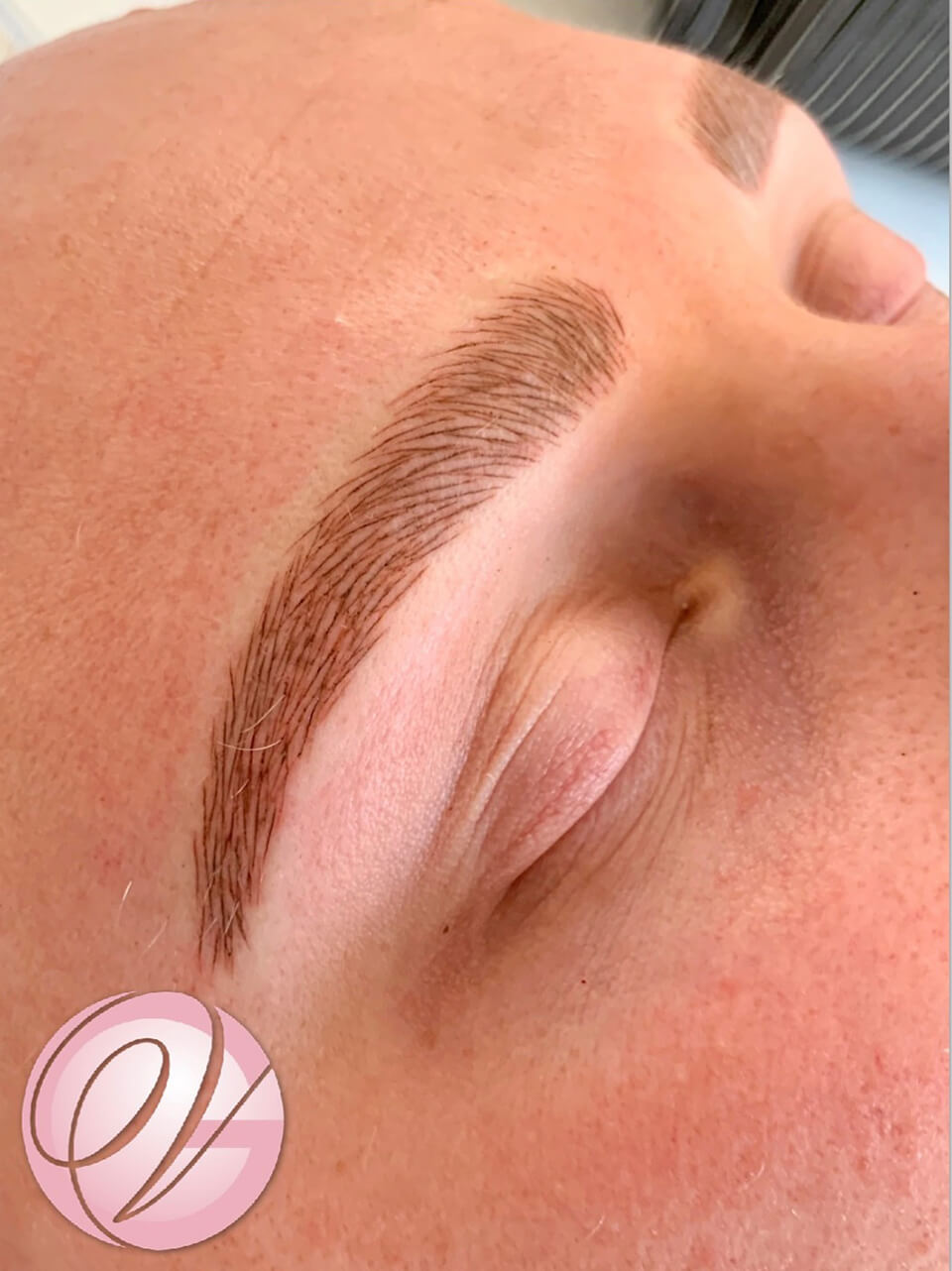 Beautifully Brave
Alopecia is supported especially in September by the wonderful people at Alopecia UK. Every year they step up their efforts to raise awareness of this condition that affects a whopping 147 million people worldwide. This year they are returning to their theme from 2018 with the hashtag, #ThisIsMe inspired by The Greatest Showman musical film, which is a positive statement and mantra for those with Alopecia and offers opportunities to raise awareness across social media.
There are lots of ways to get involved:
• You can purchase a 'This Is Me' badge to show your support from their online shop here.
• Host an awareness and/or fundraising event for Alopecia UK during September. Cake Sales, Coffee Mornings, Dress Down Days are just some ideas of what you can do to raise money.
• If you suffer with Alopecia then you can post a photo to raise awareness on social media using the hashtag #ThisIsMe and Alopecia UK's very own A4 Photo Sign to pose with.


The Power of Makeup
If you or someone you know has been affected by Alopecia or have noticed your eyebrows or lashes have recently started thinning, we want this to be a little reminder that you're not alone and there's plenty of people who can help you.
The stunning Michelle Moffatt, also known as, Bald Barbie, creates the most incredible makeup tutorials on YouTube to inspire people with Alopecia to always feel their most beautiful. Her tutorials are definitely worth watching.
We are also offering vouchers valid until the 15th October 2019, to anyone experiencing Alopecia, giving them 20% off the total treatment price of any new procedures purchased before then. In order to claim your voucher, please mention this at the time of booking and bring the voucher with you on the day of your consultation.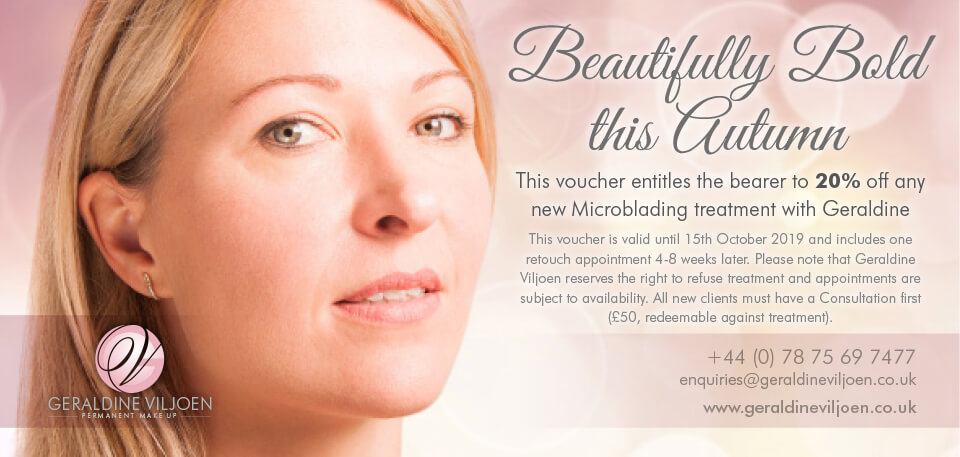 Alternatively, below is a list of some long lasting makeup products to get you started whilst you're considering Permanent Make Up:
Eyebrows:

I'm yet to find anybody that doesn't love Tom Ford's Brow Sculptor. The shades are natural-looking, the slanted tip is easy to use, the formula is long-lasting and the brush and sharpener at the other end will ensure that your brows never look less than 100 per cent. One of the best eyebrow pencils for beginners.

The brand new offering from LA brand Hourglass has a thin, angled tip that allows for the finest of brush strokes. It means you're able to recreate fine brow hairs easily and mimic a kind of 'microblade' effect, cue a natural finish.

Ideal for travelling, this Laura Mercier brow pencil is water-resistant and will stay put whatever you throw at it. With an extensive shade range, there's one for everyone, and each pencil has an in-built sharpener so you're never caught short.
Eyes:

Wow! Don't underestimate the staying power of this Rimmel Exaggerate Waterproof Liquid Eyeliner just because it's only £5.29. Performing just like a much more expensive option, it dries quickly and does not budge from morning to night.

This kohl-style pencil from NARS dries to an intense matte finish and lasts an impressive amount of time, even on the waterline. There are plenty of bold shades to choose from, but the creamy, warm-beige Rue Bonaparte is perfect for opening up the eyes – it's much more effective than a white pencil, which can look unrealistic.

Another hero from Hourglass! This liquid liner is pretty much life-proof. It's quite inky, so application requires a steady hand, but the result once dry is a jet-black line that really doesn't bleed, smudge or fade. The felt-style tip is ideal for precise flicks, and the opaque liquid stays perfectly matte and opaque throughout the day.
As we experience the start of the change in seasons, may this September be the beginning of wonderful things to look forward to, giving new hope, perspective and courage to you to make the most of the last few months of 2019.
We look forward to hearing from you and meeting you.
With Love,
Geraldine Xx
***Information featured here was taken from Alopecia UK