February 2019 Newsletter
Made with Love
And just like that, February the "mini-month" has arrived! For me, February is like the bridge between cold, grey January and "spring-is-in-sight-March", linking the two together and making us excited and eagerly anticipating the warmer, longer days that are just around the corner. February oozes love and excitement! You can't walk around the corner without seeing adverts filled with hearts and shops showing the love with their beautiful red and pink window displays. Restaurants invite us inside with their romantic themed dinners and hotels seduce us with their Valentine's themed afternoon teas. London luckily never disappoints, from London Fashion Week to endless ideas of what to do and where to go this month, we are spoilt for choice and it feels like the party season has never ended, giving us no excuse not to enjoy the love all around us.
Love Made Me Do It
It's no secret that I love my job, and having been in the industry for over a decade I never get tired of hearing how our treatments have a positive impact on our beautiful clients.
My brows are gorgeous, thanks so much – I love them and feel complete again! Thank you for another superb treatment.

- Niki Day, Harpenden
Thank you so much for my lovely eyebrows, I absolutely adore the shape.

- Sarah, Epson
Our treatments are created with you in mind; working with your features to enhance your natural beauty and to show you that sometimes, a little guidance is all that is needed for you to look and feel your best. You may not have had a total make-over, but the real change will shine from within and will show in your new-found confidence.
We guide our clients through every step of our treatment process, and will spend time to ensure that we create the 'perfect' end result just for you. Our procedures are truly life changing and a wonderful confidence boost.
Meeting Us
The first step is to book a consultation before booking in for a procedure. During the consultation all questions will be answered and we'll go through your medical questionnaire and discuss the treatments you are interested in. The suggested shape is also drawn on with a cosmetic pencil to give you a realistic idea of what can or cannot be achieved, and a sensitivity test is performed to ensure that you are not sensitive to our pigments. There is also an opportunity to view before and after photographs for some inspiration!
Once you have met us and are happy to proceed, we will assist you with booking your initial appointment.
Our Treatments:
3D: Discreetly Subtle™
These treatments are for anyone who loves a natural, fresh, makeup free look, so you can just get up and go without feeling naked when you didn't have time to do that perfect eyeliner flick, shape your brows or line your lips.
3D: Perfect Definition™
Our 3D: Perfect Definition™ treatments are for clients that require just a little bit of guidance and help to define those already 'there' brows, lash line and lips. Therefore, if you need a few minor tweaks and tips to help you achieve perfection, this is the treatment for you.
3D: Unique Design™
With our 3D: Unique Design™ treatments we do exactly what it says – we design a treatment especially for you to compliment your unique features.
Alopecia, chemotherapy, hormone related disorders, trichotillomania, stress related disorders etc. all have an effect on the hair growth of our eyebrows and lashes, and without them we feel less confident in ourselves.
We create a treatment plan and shape to help you feel that you have returned to your true self again. Rest assured, you will look and feel like a new person in no time!
For more information regarding our Eyebrow, Eyeliner and Lip procedures, please email us at enquiries@geraldineviljoen.co.uk or call us on 07875 697 477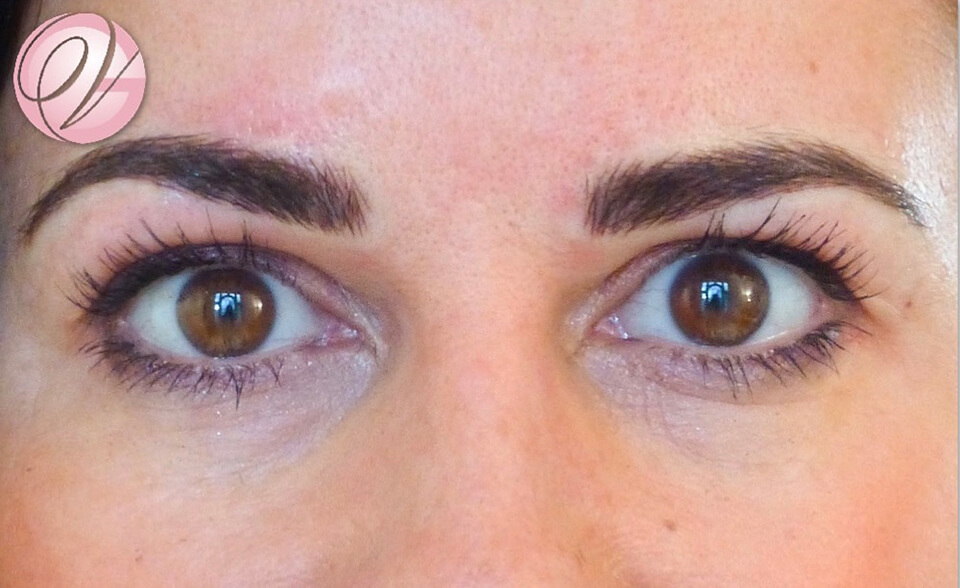 What's Not to Love?
Reasons our clients love our Microblading and Permanent Make Up treatments and why you should too:
It saves you so much time in the morning as you no longer have to worry about achieving symmetrical brows, the perfect eyeliner that won't smudge and kissable lips.
You look fabulous all the time – even after a run or an intense gym session or a busy morning at work or at home with the children. Best of all your eyebrow-, eye- and lip-makeup are all still perfectly intact.
When travelling you can pack light as you don't need to carry endless makeup products.
It is a wonderful solution to looking and feeling younger. Naturally thin lips can be made to look fuller and plumper and over-plucked eyebrows can be filled in to give a fuller, more youthful appearance.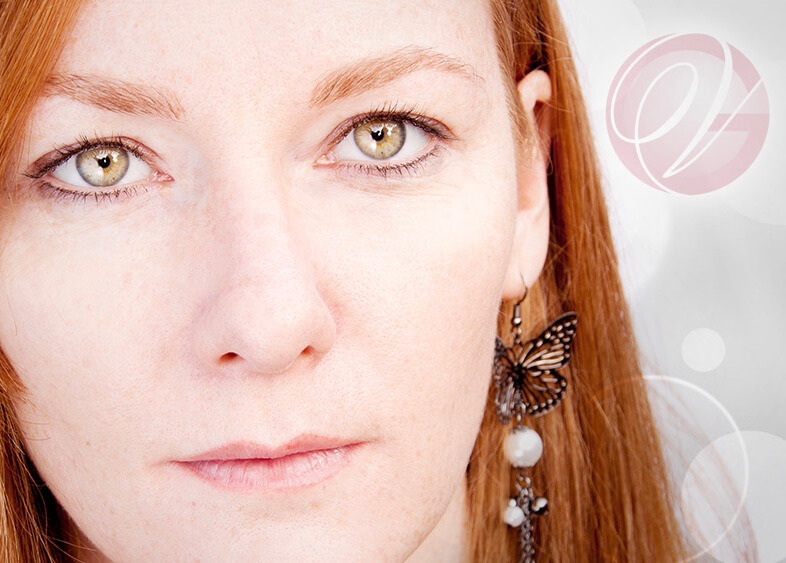 You're My Cup of Tea
If you need a bit of inspiration and fancy a sweet treat after all the dieting and detox in January then look no further. We LOVE afternoon tea, here are a few of our favourites!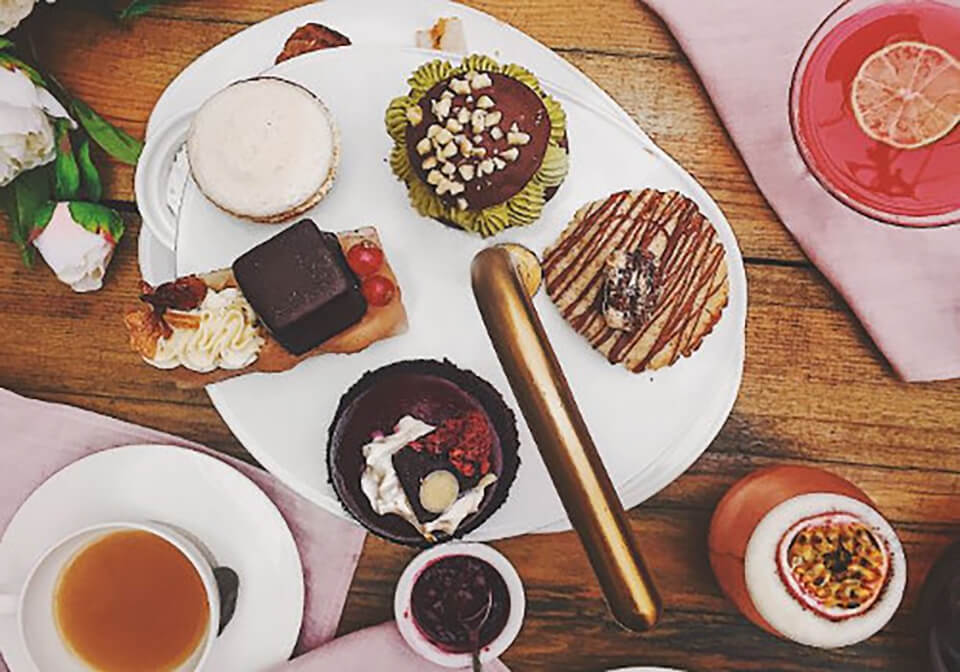 If anyone is continuing their Vegan New Year's Resolutions into February, then Cafe Forty One in Hyde Park is the tea for you. This Vegan French patisserie will be serving decadent delights including; brioche rolls with dill cream cheese and smoked carrot 'salmon', followed by red currant macarons and shortbreads with chocolate cubes – all Vegan friendly of course!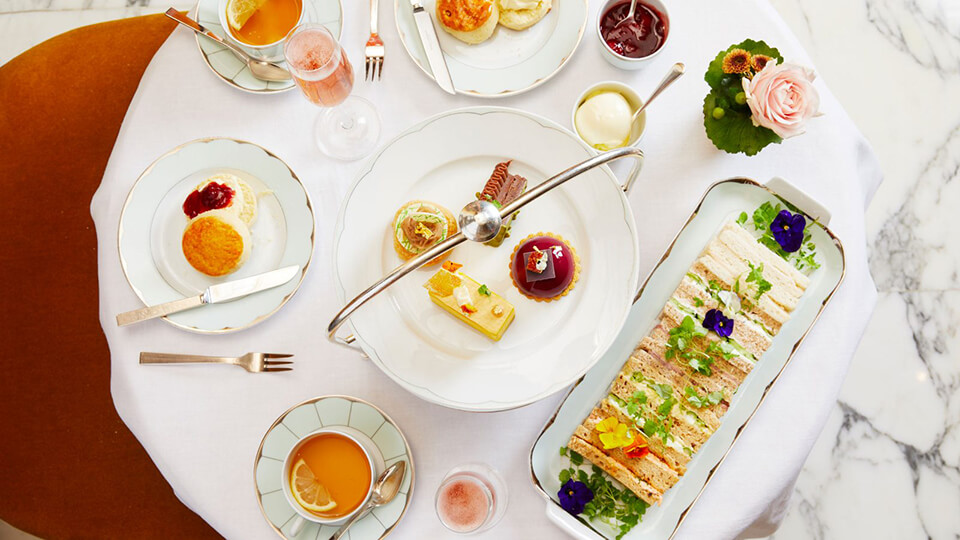 The British love affair with 'a cup of tea' is personified at The Dorchester! Their new season means a whole new menu of delights, expertly crafted by their magnificent pastry team. Try the exotic Mango and Passion Fruit Tart filled with passion fruit and mango crémeux, before indulging in delicate Jasmine Honey mousse, finished with a milk chocolate and hazelnut glaze.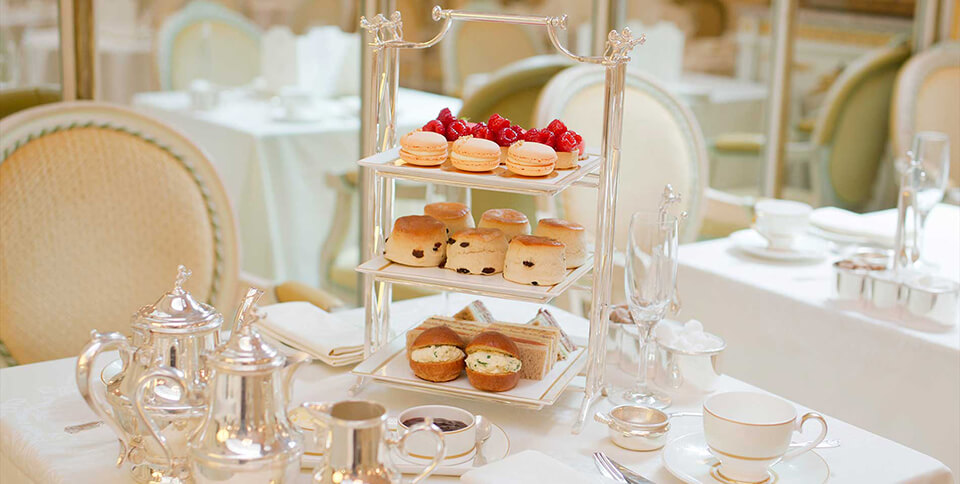 Is there anything more glamorous and quintessentially British than tea at The Ritz? Add some sparkle to your day and indulge in their Champagne Afternoon Tea with sweet treats, fluffy scones and freshly cut finger sandwiches. All accompanied by musical accompaniment from pianist Ian Gomes who never ceases to delight with his own renditions of classical favourites.
I hope you all have a wonderful February, filled with love, happiness and adventure! There is so much to enjoy in our capital city so wrap up warm and treat yourself – you deserve it!
Much Love
Geraldine Xx