March 2019 Newsletter
The Future is Female
Lucky Number Seven
Every March I do a little happy dance as I celebrate another year in business. How fantastic to say that on the 1st March 2019, I marked my seventh glorious year of owning my own Permanent Make Up and Microblading clinic in London.
I love that my work anniversary falls in the same month as International Women's Day on the 8th March. Life can throw curve balls at us from all directions but thankfully we're surrounded and supported by beautiful, strong women who pick us up when we fall down, see our potential even when we doubt ourselves, believe in us at all costs and are loyal no matter what. These are my favourite type of people, the ones that are hardly ever celebrated or mentioned but always put others before themselves, and even when life is at its busiest and we can lose track of how important these special ladies are, they know that we are forever loyal and grateful for their friendships. I love that these special women do a happy dance with me, and I with them, at each other's successes and accomplishments, no matter how big or small. International Women's Day should be a special celebration of all the superwomen in our lives; they are the earthly angels who give life extra meaning and keep us on track with our destinies.
Women Power
When I did my first ever set of eyebrows, now nearly 18 years ago, I was hooked. My favourite feeling, still to this day, comes from the joy in someone's eyes after seeing their new eyebrows, lips, or eyeliner for the first time.
In all truth, what's not to love? Sparse, over-plucked or lost eyebrows can be replaced by mimicking individual little eyebrow hairs one by one to give you a beautifully youthful, full shape to suit you as an individual and to frame your eyes.
Your lashes and lash line can be brightened and contoured by adding subtle, or more definite (for the braver ones among us) colour, in a single perfectly applied line embedded in your lashes.
Lips can be transformed by subtly lining them just on the outside of the vermillion border giving them instant fullness. This, together with a splash of colour, will give your lips a youthfully full but natural appearance.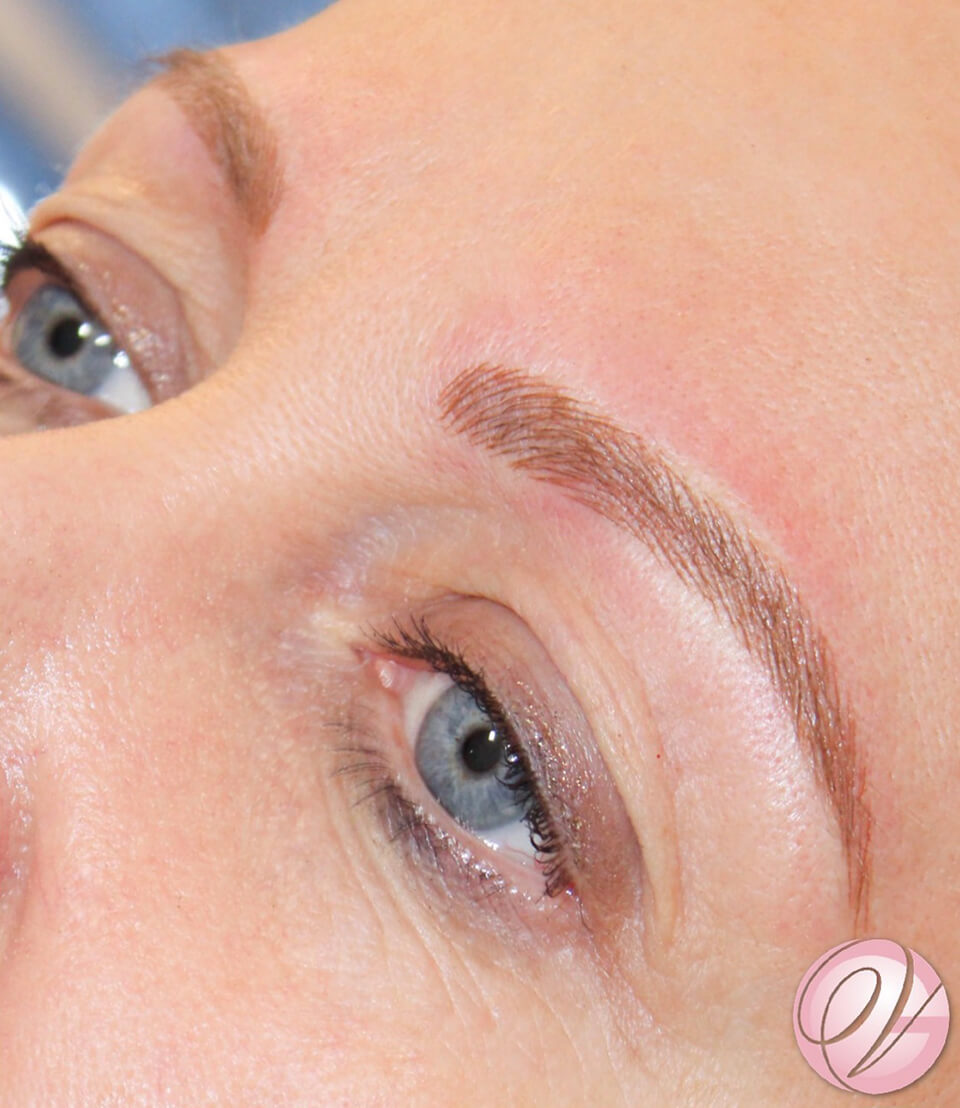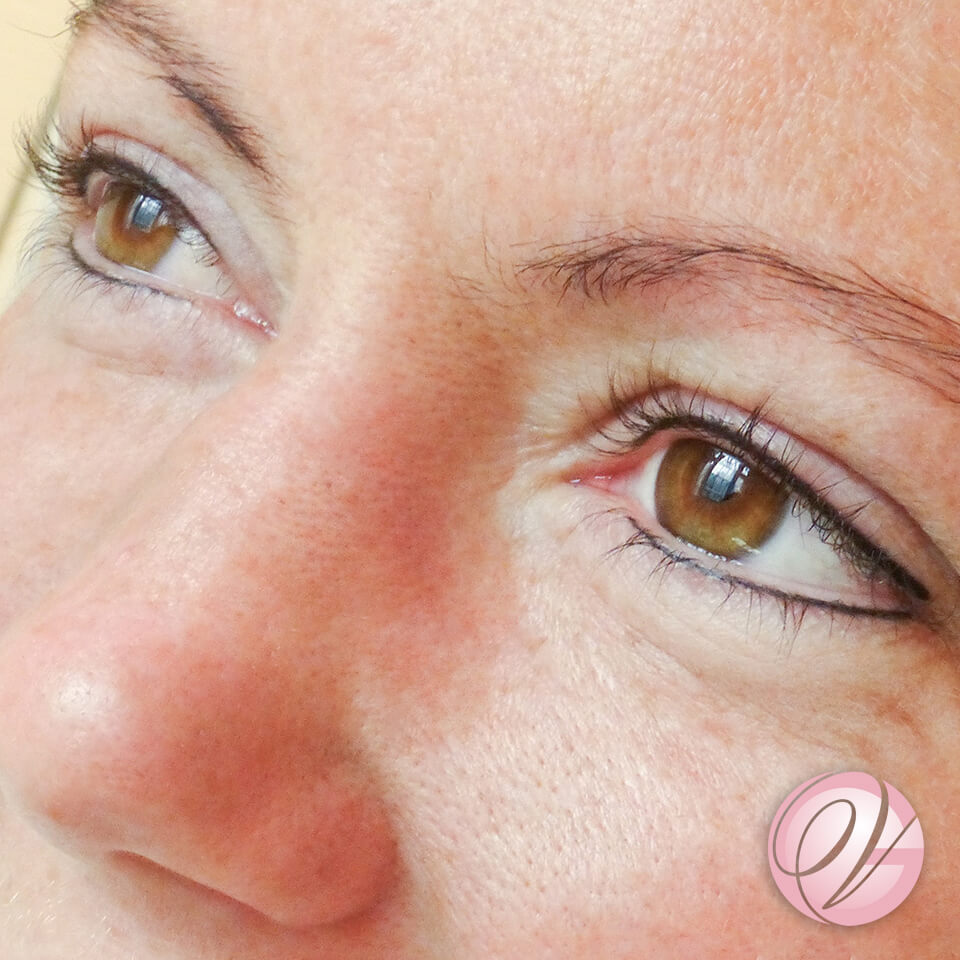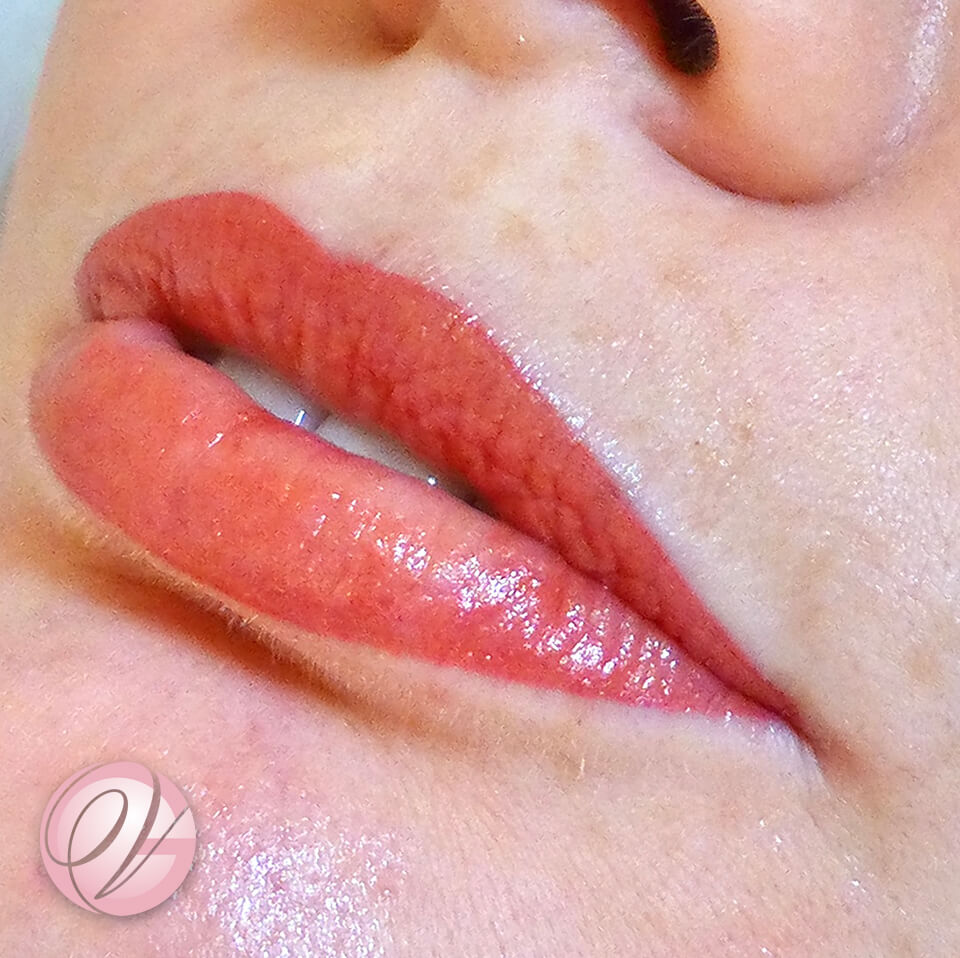 Permanent Make Up and Microblading treatments, techniques and methods have changed and improved so much over the years, and is still undeniably one of the few treatments where a result can be seen straight away. Minor swelling and redness may be present directly after the procedure, but this, together with the initial darker colour, will subside quickly, leaving a natural, perfectly shaped effect that you will love. How wonderful that you can go from not having any eyebrows to having beautiful ones in just a couple of hours!
Mum's The Word
Mums deserve high praise all year round but Mother's Day, which falls this year on the 31st March 2019, is the ultimate excuse to treat your mum to a lovely time in the city.
Here are a few wonderful ideas to help make her feel extra special: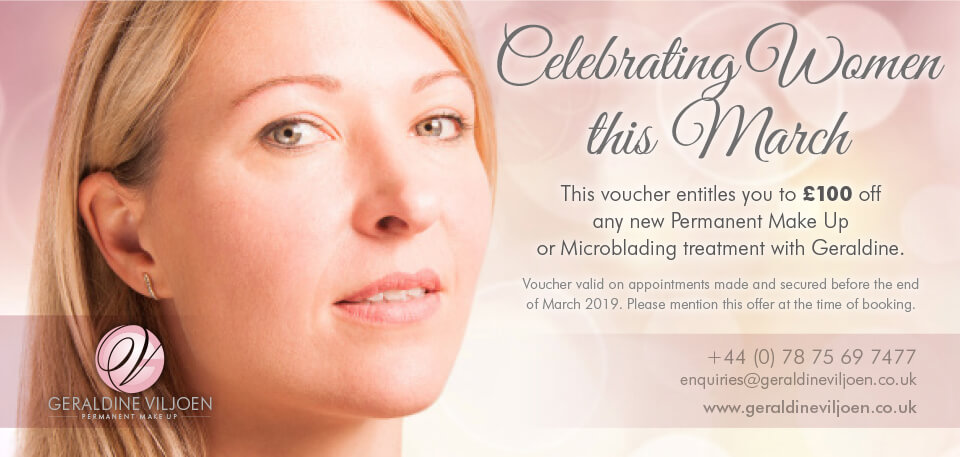 To celebrate all the beautiful women in our lives, we are offering a promotion of £100 off any new treatments booked and secured before the end of March with Geraldine.
* Spaces are limited and subject to availability. Please note that a consultation is required to ensure you are suitable to have treatment with us. This offer cannot be used in conjunction with any other discounted offers or vouchers.
Pulse Laser Aesthetic Clinic is an upmarket clinic in the heart of Marylebone. Owned and run by two sisters, Dr. Christina Philippeos and Maria Dinopoulos, this elite clinic specialises in the latest laser treatments including the award winning Soprano ICE pain-free laser hair removal system as well as the latest laser skin rejuvenating and resurfacing treatments. One of their most popular treatments is the ClearLift Laser Facelift (often referred to as the Hollywood Lunchtime Facelift) because of its popularity amongst celebrities and the fact that it can be done during a lunchtime appointment.
This innovative collagen boosting treatment takes years off of your face with no pain or downtime. As a special Mother's Day promotion, the clinic is offering this A-list treatment for £200 per session for full face (normally £300). Valid until the end of March 2019.
To book, please email Pulse Laser Aesthetic Clinic at info@pulse-clinic.co.uk or call them on 020 3405 8483 where highlighted.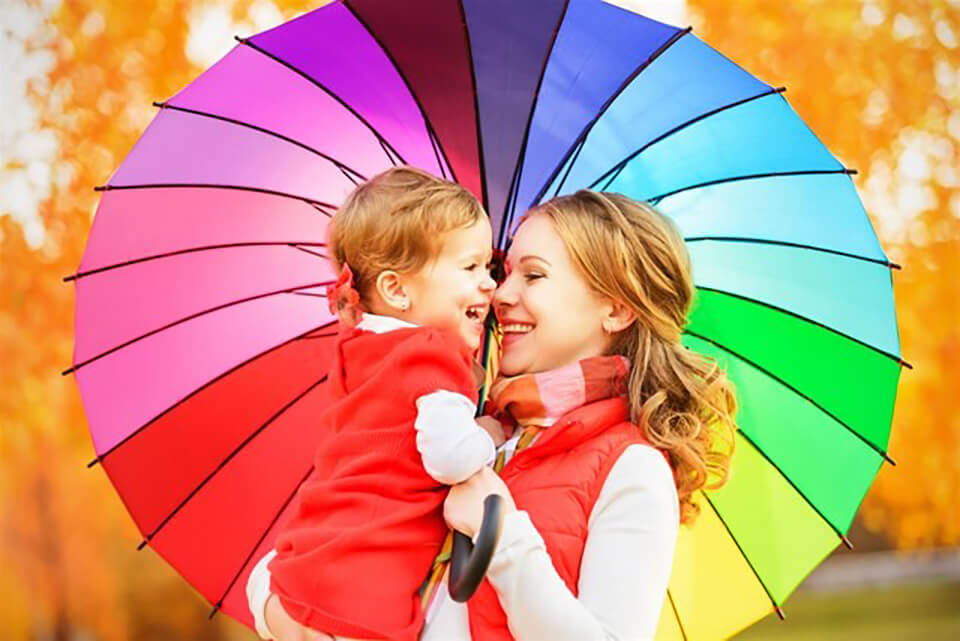 A colourful gift that keeps on giving is the perfect choice for Mother's Day! Michelle Marks, Colour & Image Consultant from House of Colour Hammersmith, is brilliant at what she does and is just the lady to show us mums how to look and feel wonderful whilst coping with the challenges of being a busy parent. As a mother, it's easy to let your own identity disappear into the background, so, at House of Colour Hammersmith, they are offering 3 for 2 on their Full Journey Gift Voucher from the 13th – 26th March, valid for 6 months, which includes:
A personal styling session to learn which colour tones harmonise with your skin tone
A fashion fitting to discover the right shapes and lengths for your body as well as which patterns and prints are most flattering
A makeup tutorial to help you find the right skincare routine for you and your lifestyle, as well as how to achieve a natural everyday makeup look.
To book, please contact Michelle at michelle.marks@houseofcolour.co.uk or 07811 871 848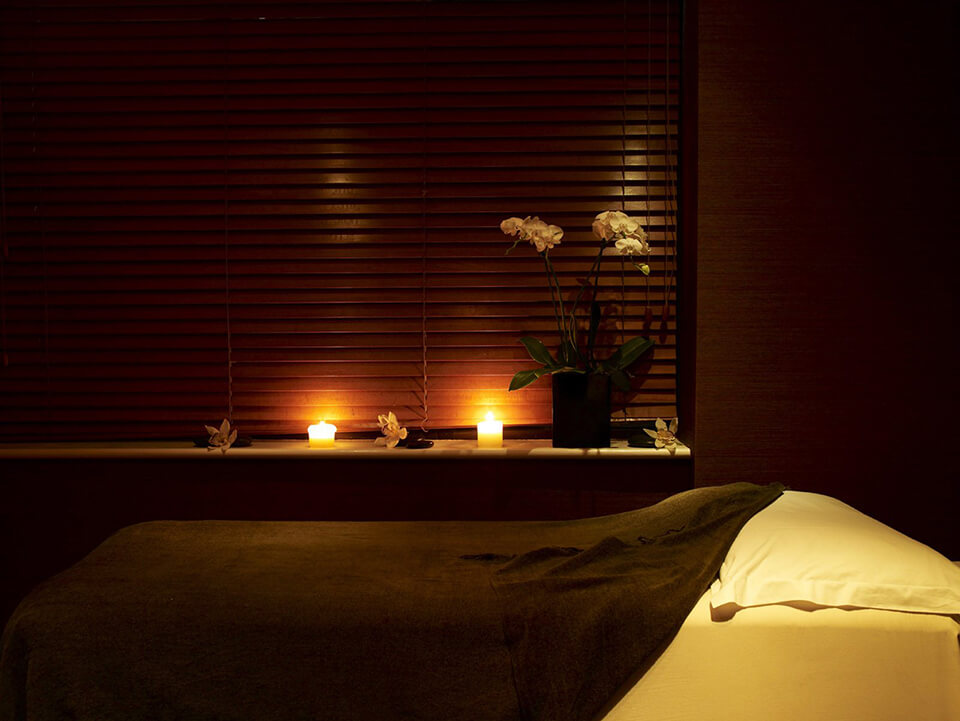 A spa day is the perfect way to relax and unwind after all the daily stresses of being a busy Mum! Virgin Experiences have a wide range of vouchers and discounts available including a luxury spa day at The Athenaeum Hotel in Mayfair with a glass of prosecco. Enjoy two express treatments from a selection of hydrating facials, energizing scrubs, massages or detox wraps that will have you leave feeling like a new wonder woman!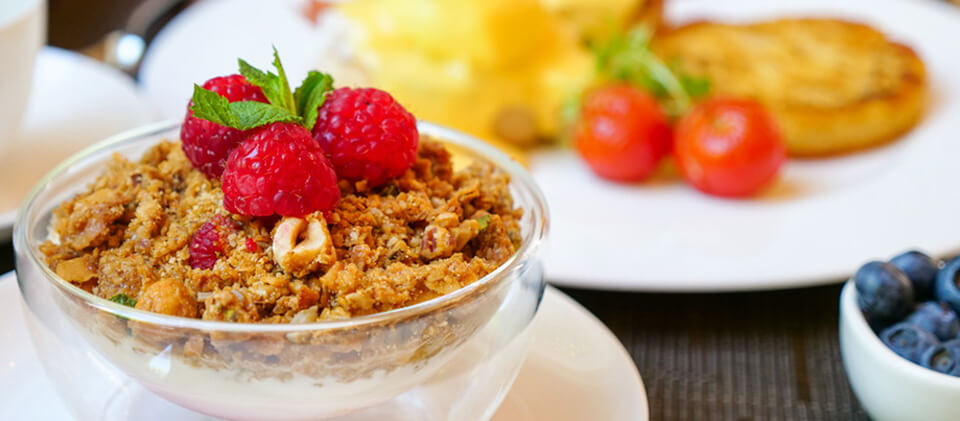 The beautiful Corinthia Hotel in the heart of London know how to do Mother's Day! They will be celebrating with a three course Champagne brunch in their Northall restaurant with classic favourites from the British kitchen served alongside live jazz music.
I wish you and all the special ladies you will celebrate with this March the most wonderful time together. May the stories, gossiping, laughs, champagne, fancy cakes and pretty flowers be plentiful, and may we always remember to never lose the opportunity to see beauty in everyone and everywhere.
Much love,
GV xx