April 2019 Newsletter
Relaxed, Renewed, Reborn
A Spring in my step
The countdown has officially begun until my mum's visit in a couple of weeks! Almost a year has passed since we last all saw each other, and with Easter and the school holidays upon us, I have no doubt that these two weeks together are going to be extra special. A year may not be much in terms of all the living that we do but seeing the significant changes that my girls go through at their youthful 4 years of age, through someone else's eyes who doesn't see them as often as I do, is just wonderful. I cannot wait for my Mum to see them and delight in their changes and new little sayings and quirks – although I must admit they have grown more in terms of personality and knowledge, rather than height (sorry girls, my bad 😂)
Watching them grow and seeing how they marvel in the smallest of things, and how every adventure they face is undertaken with such joy and enthusiasm, confirms the beauty of life, and that it is precious and perfect. That is, if we give it the same amount of care and attention as children do, and adapt their childlike brilliance of literally stopping to smell the roses.
It's a fact that everyday stresses and responsibilities steal our joy and ability to really enjoy the world and see its beauty. In today's world we are seeing a society that is increasingly stressed. Work-life balance is an issue for many, while the advances in technology means we are often unable to switch off from work completely. Even though stress is one of the great health challenges of our time it still isn't being taken as seriously as physical health concerns purely because you can't see the symptoms. Stress is a significant factor in mental health problems including anxiety and depression. It is also linked to long-term physical health problems like heart disease, issues with our immune system, insomnia and digestive problems. Every April since 1992, Stress Awareness Month is held to increase public awareness about both the causes and cures for our modern stress epidemic. What impact does this have on us? And what can we do about it?
This April, as we campaign again for more help for those suffering with stress, there are loads of great events in London to go along to:
On the 10th April, at the Victorinox Flagship Store on New Bond Street, Dr Kevin Teoh will be explaining about stress and burnout, and what we can do to manage some of these contemporary challenges. Dominique Antiglio will introduce participants to Sophrology, a self-development practice widely used in continental Europe which is now gaining popularity in the UK. Combining breathing, relaxation, gentle movement and visualisation, Dominique will guide you through a simple practice to quieten the mind and ground you in the body.
On the 17th April there will be a 'More Energy, Less Stress' event at the Holiday Inn in Kensington. Head along to hear some real life stories from people who have transformed the way they deal with stress and focussed their energy on living their best and healthiest lives.
On the 30th April, Inner Space, the meditation and personal development centre, are hosting a free event in Shoreditch where you can share your own tips on managing stress with others that are suffering – a problem shared is a problem halved!
If you can't make it to an event then here are some fabulous products that can help you alleviate stress during your everyday home and work life: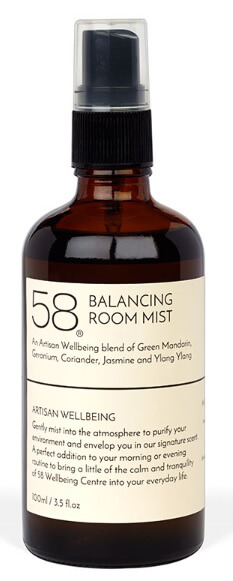 This Balancing Room Mist from 58 South Molton Street's range of products is perfect for quickly transforming your surroundings and bringing about a feeling of balance and wellness. The Jasmine and Geranium Extracts smell sublime and there's no harmful toxins or chemicals that are so often found in synthetic room mists. Gently spritz into your surrounding atmosphere, close your eyes and inhale and exhale three long breaths. Stop, be still, then carry on…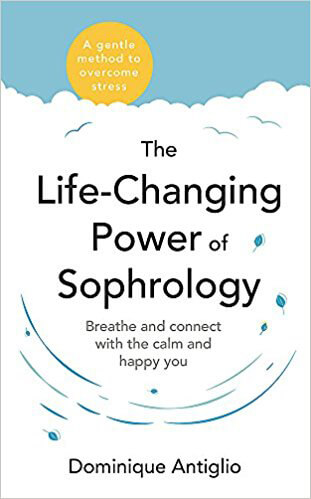 58 South Molton Street is lucky enough to be home to expert, Dominique Antiglio, who's the author of 'The Life-Changing Power of Sophrology' which guides you through the key exercises to manage stress, improve your sleep, prepare for events, boost your confidence and positively transform your daily life. By learning the basics of sophrology, you will feel happier and discover inner strength and resilience you never knew you had. So if you know a friend or family member struggling with stress and a lack of sleep this April then this could be the perfect thoughtful gift.
Stress-Free Makeup
If you've had enough of pencilling in your eyebrows, eyeliner or lips every morning and stressing about getting the perfect shape, symmetry and smudge-free look, then look no further than Permanent Make Up and Microblading as a solution. These treatments are perfect for relieving all the stress and frustration that go into getting your makeup 'just right' and instead they mean you can be on time for work, your well-deserved de-stressing gym session, school run craziness or just to feel presentable to the world (or postman 😀).
We absolutely LOVE what we do and we'll love helping you achieve natural, beautiful results that are perfect for you. These treatments come with the added bonus of saving you precious time that you would have spent drawing (and re-drawing) your eyebrows, un-smudging your left-over eyeliner from yesterday or trying to create the perfect, natural, but striking, pout that will last while sipping your on-the-go coffee and breakfast bar on the train (easy being a woman, isn't it?! 😉)
Below are a few of our most recent favourites:
Simply Eggcellent!
One of the best stress-relievers is of course chocolate! And with Easter just around the corner we have the perfect excuse to delight in as much chocolatey goodness as we like. Here are 2019's Best Easter Egg choices: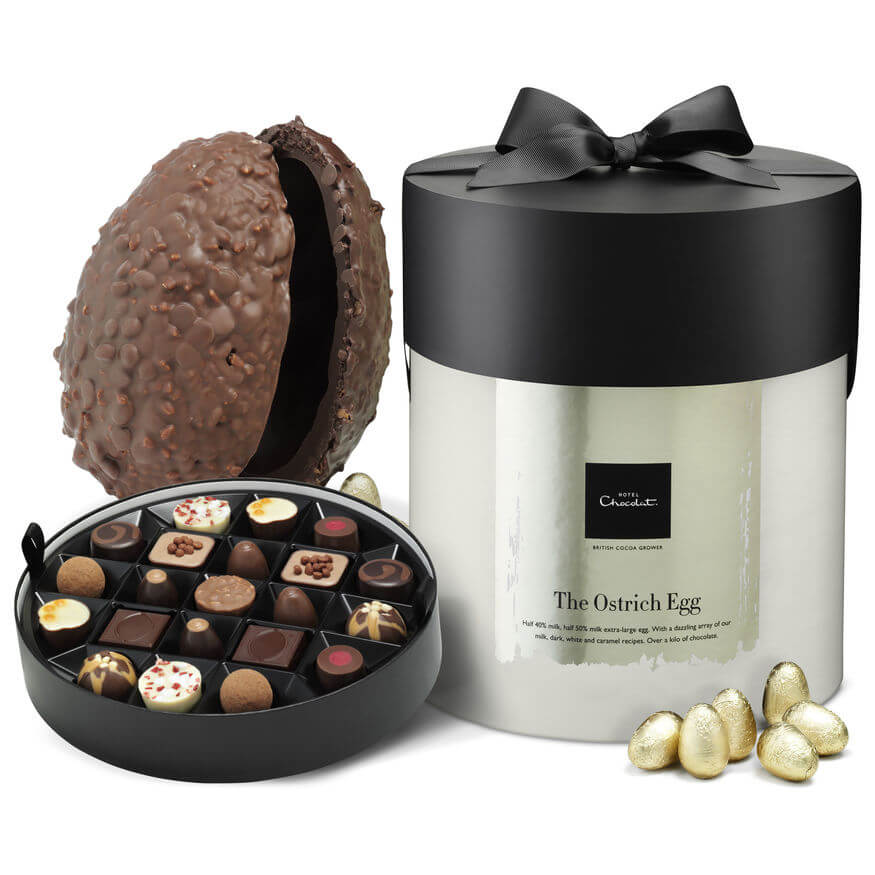 Featuring over a kilo of chocolate, Hotel Chocolat is not messing around this Easter! Their Ostrich Egg comes with a tray of 27 flavoured pralines, truffles and caramels alongside six miniature golden eggs.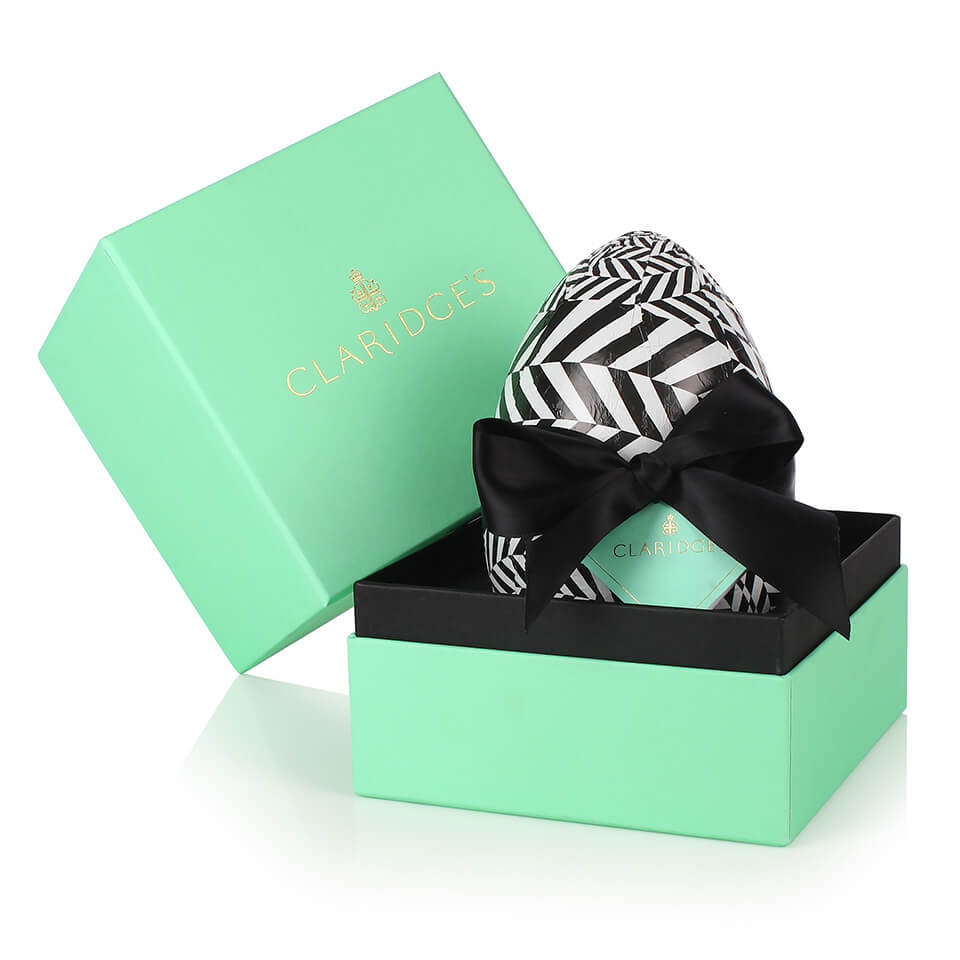 Every year, Claridges handmakes just 100 eggs, using the smoothest and creamiest chocolate. Filled with white chocolate praline quail eggs, each is encased in checkerboard foil which is reminiscent of the hotels Art Deco lobby.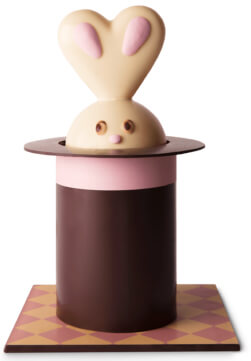 For 2019, Pierre Marcolini, has created this fun-filled Easter egg. A white-chocolate bunny can be seen peeping out of a dark chocolate magicians hat. The final trick is the 45 miniature egg-shaped pralines hidden inside!
Renew & Reborn
I read the most wonderful quote about Spring the other day by a lady called Heather Tietz, explaining it so beautifully:
"Newness is often most appealing when we are overwhelmed with decay. The beautiful, little things that poke up in the Spring go unnoticed most of the year, but after Winter — after life has been worn by wind, stilled by cold — those little green sprouts stand vibrant against a darkened landscape. The older we get, the more familiar we become with darkened landscapes. Our vision fades, our houses age, our own bodies slow down. What a relief it is to know that there is a real Spring just around the corner. This slow slide we are on doesn't culminate in an inevitable dead end. We have the promise of a new life. Heaven is out there, with all the eternal blessings it holds:  family, friends, peace, rest, wholeness, love, and joy."
I wish you and your loved ones a blessed Easter. May you feel renewed and refreshed as the sun starts shining more and our surroundings change into a beautiful colourful display.
I look forward to seeing you all in clinic, and hearing all about your Spring and Easter adventures.
Much love,
Geraldine Xx