February 2018 Newsletter
An Eternal Love
When deciding on a title for my February blog, I had mixed emotions. February is the month of Love, and so it should be. Firstly, we have Pancake Day (I blame it on my South Africaness that I have to turn anything remotely food-related into a celebration), then the big one – Valentine 's Day (I am a hopeless romantic 😉), my mum's birthday on the 10th and my mother-in-law's 60th birthday on the 23rd. Then the one that has been sub-consciously tugging on my heart-strings, the 26th February, a bittersweet celebration that marks a decade since my dad went to heaven. 10 years… how did that go so quickly? Some days it still feels like yesterday. So, as the forever optimist I always try to be, I felt wrong not keeping the title about Love. And as a daddy's girl, knowing what an unconditional love feels like, it will be difficult to capture a title better than 'Eternal Love', as this how far and wide my love stretches for my loved ones.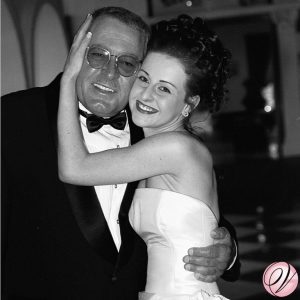 Loyalty and Love are the two of the greatest characteristics I learned from my dad and I am so grateful to now have the chance to teach this to my children. In keeping with our 2018 theme of restoring balance, I find as a mum of girls that it's very important to be an example of staying loyal and true to yourself, keeping your authenticity and being proud of who you are and your natural beauty. Even if this means going against the trend and being the only one doing it differently. Self-love is SO important.
Prior to treatment I ask all my clients why they are considering having Permanent Make Up. Their answers are very insightful and give me a better understanding as to the end result they are hoping to achieve. Permanent Make Up is perfect to restore and enhance natural features subtly so that you can stay uniquely you, just discreetly accentuating your natural beauty. My advice is always to choose a look and colour that you would be happy to wake up with.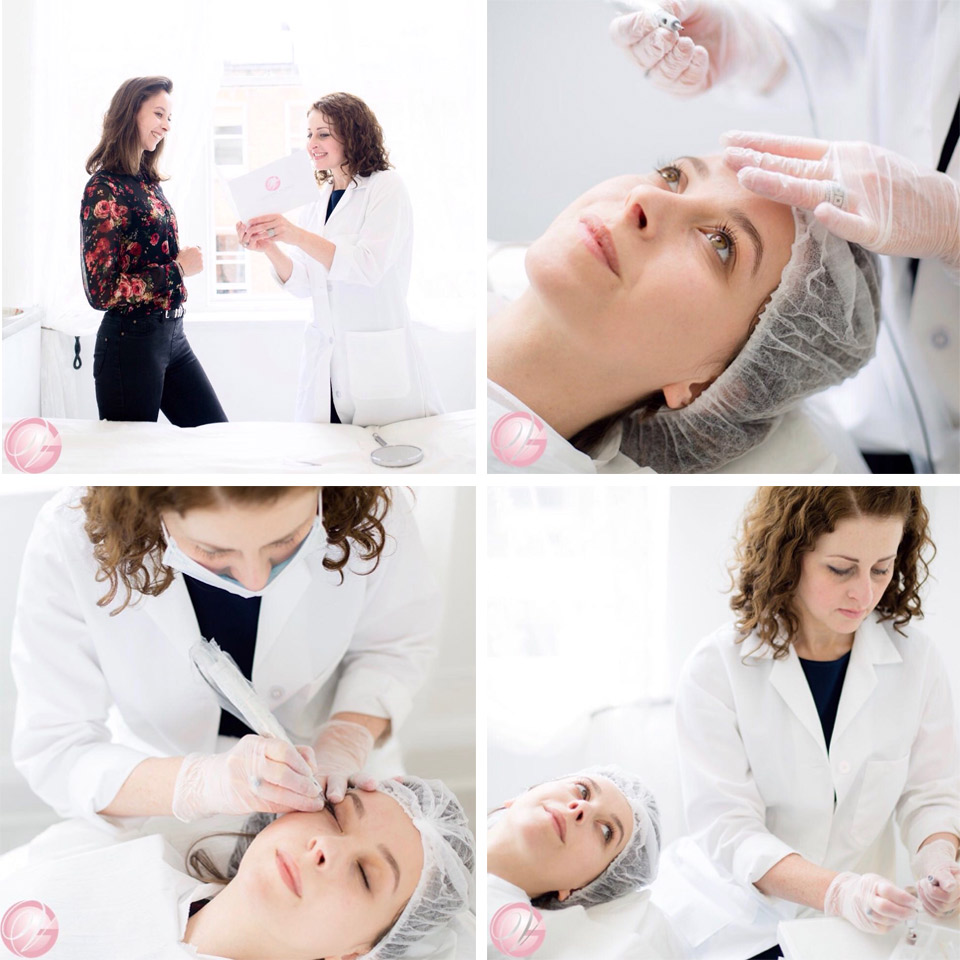 With Valentine's Day around the corner, I love seeing how excited my girls are about finding something special for their daddy. Thankfully there is still a week or so left to find what they feel is THE PERFECT gift and card for him. What fun to have daughters to share this with! If you are anything like me and want to find somewhere cosy and different to treat your Valentine to, here are a few fabulous ideas to ponder over: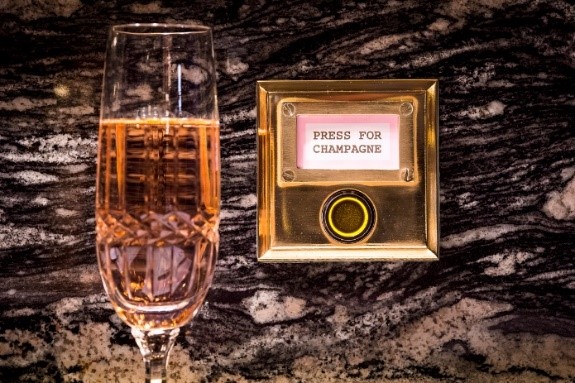 Bob Bob Ricard – 1 Upper James Street, Soho, London W1F 9DF
This is a very sexy spot in Soho. It's glamorous, fun and sure to impress your date. The 20's style décor never disappoints and what's not to love about a 'press for Champagne' button? But be warned, this is mostly for double daters as they only have two tables for two. It will still feel intimate thanks to the electric blue high walled booths. Click here for more info >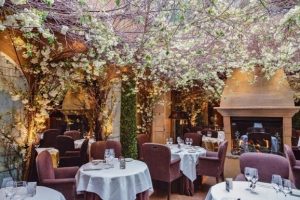 Clos Maggiore – 33 King Street, London WC2E 8JD
Clos Maggiore has been voted London's most romantic restaurant time and time again – perhaps not surprising when several marriage proposals take place here every week! The cosy open fire combined with a glass roof showing the starry night sky, accompanied by exceptional French food is a winning formula. Click here for more info >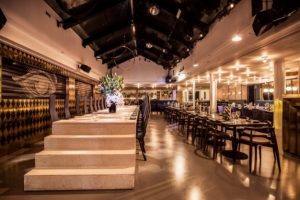 Circus – 27-29 Endell Street, London WC2H 9BA
London's finest cabaret restaurant and bar will be hosting a truly entertaining evening on the 14th February. It's being kept fairly secret for now but what we do know is their head chef will be preparing a romantic menu featuring tempura oysters, fillet steak and a mouth-watering trio of desserts to share with your date. Tickets are £75 per head which includes access to the evening's entertainment. Click here for more info >
---
London Fashion Week.
With London Fashion Week just around the corner I've been having a little look at the new designs we can expect to see this year. It's wonderful that we have this on our doorstep and something I think everyone should do at least once in their lives! LFW takes place at The Store Studios, 180 Strand and is from 16th -25th February. One of the things I love the most is seeing designers' ideas come to life. In a way it's similar to my work, I draw my 'design' on the client but it's never quite as good as the finished product. The images below were drawn by leading illustrator Damien Cuypers. Click here for more info >
I hope your February is filled with love and contentment and if you have a Valentine they spoil you rotten.
Take care and I hope to see you in clinic soon.
Much Love,
Geraldine x x