January 2018 Newsletter
Restoring balance…
A New Year is a beautiful thing. Positive hopes, beliefs and dreams aspire from our plans and promises to ourselves. We reflect and allow for a brighter side to our hidden and sometimes less colourful self in the hope that our soul-searching me-time over the holidays will bring us clues as to which direction to take next. And if I am completely honest, I have to admit, I feel a bit invincible, much like I am super woman who dusted off her cape after a much-needed break because I know I am a woman with a plan. I am capable of anything I set my mind and heart to and I am prepared for whatever life throws at me. (Then again, I am not 100% sure that my heart is ready to wave my twincesses off to their first school year in September, but I've got time to work on that…)
2018 is the year that I want to focus on 'Restoring Balance' both professionally and personally. I loved our 2017 'Embracing Our Uniqueness' goals as I believe that by knowing what makes us, uniquely us, we can more easily embrace and love our own quirks and uniqueness's. This is where I can make a difference with my treatments, to help add balance and restore those 'perfect' imperfections without us loosing track of what and who we are. Subtle changes are key to give a beautiful result that compliments your natural features. Below are a couple of examples: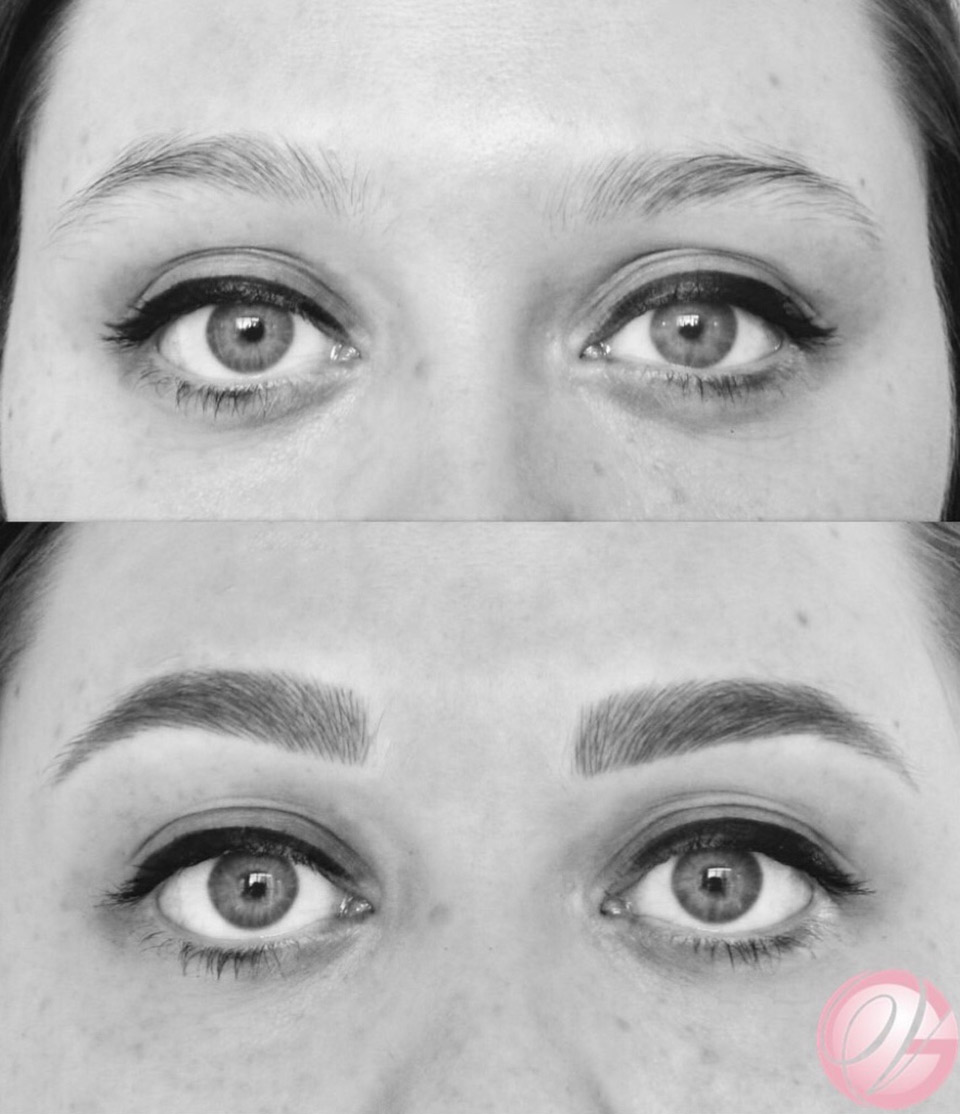 As Cate and I did our yearly planning we noticed that January has a 'Blue Monday' on 15th January followed by (or rather 'balanced out' by 😉) Sunday, 21st which is National Hug Day! Talk about Restoring Balance!
We wanted to add an extra silver lining to the January dark cloud by giving you our favourite London mocktail destinations so that Dry January is in fact, less dry!
Our favourites are:
Ice Bar Mayfair – 31-33 Heddon Street, W1B 4BN
Literally the coolest bar in London will help you go booze free this January. Not only can you enjoy an alcohol free mocktail but you get to sip it out of ice cube cups. Click here for more info >
Dishoom Kings Cross – 5 Stable Street, N1C 4AB
Head to the Dishoom King's Cross Permit Room bar – so called because of the Bombay Prohibition Act of 1949, which meant you had to have a permit to drink alcohol – and try one of their alcohol-free 'copy tipples'. A favourite is the dry "Old Fashioned" with smoked demerara, orange bitters, juniper, applewood, cayenne pepper and orange peel. Click here for more info >
Sexy Fish –  Berkeley Square House, Berkeley Square W1J 6BR
Sexy Fish may be better known for its exquisite collection of Japanese whisky's, but the bar is also welcoming to anyone staying away from alcohol. Teetotallers can sample a "Seedside" cocktail, a drink made with a non-alcoholic spirit and tonic water that even tastes like a G&T. Click here for more info >
Be At One
Looking for a more affordable option after your December expenses? Head to various Be At One locations across London and enjoy their non-alcoholic version of the classic espresso martini which comes highly recommended. It also has a "virtuous menu," where the cocktails are designed to have a lower sugar and alcohol content, making it a great option for anyone doing a January detox! Click here for more info >
Kouzu – 21 Grosvenor Gardens, Belgravia, London SW1W 0BD
Enjoy a luxury date night at Kouzu even whilst you're attempting dry January. Dine on a delicious array of Japanese dishes, all while enjoying one of their non-alcoholic cocktails, like Jasmine Tea Mojito or the Thomas Evans made from green fruits, citrus peel and botanicals. Click here for more info >
As we wait in anticipation to see what each new day of this brand-new year will bring, I want to wish you all a beautiful beginning to 2018. May you find and keep love & trust, live a life full of love and may love follow you and your closest ones wherever you go. Most of all, may you smash every single one of your New Year goals while remembering you are enough and perfectly unique just as you are.
For more information regarding our Permanent Make Up and Microblading treatments, please ring us on 07875 697 477 / 07503 004 932 or email us at enquiries@geraldineviljoen.co.uk
I cannot wait to welcome you to my clinic!
Much love,
Geraldine Xx