June 2018 Newsletter
Hey June…
Six months into the year and it is safe to say (touch wood) that the cold is a distant memory. Summer is finally here, and we have colourful displays of flowers and leafy green parks and fields, which is what I imagine I would find my inspiration from if I was a painter. Its breathtakingly beautiful. Another 'bonus' with the warmer weather is friendlier faces; which dare I say are quite a treat in London during rush hour. Combine this with a well-needed splash of summer-colour in the fashion 'department' and us Londoners' are basically brand new and updated people indulging in the sunshine. I love it!
In our house, June is a joyous month of celebrations with my three-favourite people. My husband on Father's Day and my babies (ok, not so much babies anymore) on their birthday. I say this every year, but how on earth did that happen?! For their 4th Birthday they have asked for a Paw Patrol party – wish me luck with that one 😉 I will keep you updated!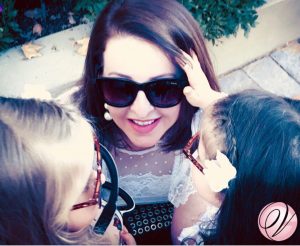 You may remember in last month's blog I told you how excited we were to be travelling to South Africa for a family wedding. Needless to say, we had the most amazing time. The wedding was beautiful! If anything could get me in the mood for summer, it was feeling the African sun on my skin. I tend to wonder nowadays why on earth I never fully appreciated having sunshine almost every day when we lived there?! I guess as they say, "We don't know what we've got until it's gone". It's no surprise that my girls loved every second, they danced the night away at my brother's wedding, had too many milkshakes with their daddy and were ecstatic playing on the beach (a.k.a massive sandpit) and jumping over the waves with their cousins. But, hand-on-my-heart, of all the wonderful adventures that we had back home, nothing beats seeing family and feeling part of a group of people we claim to be 'ours'. To belong, to feel loved, to have a mutual understanding of who we are and where we come from. It was beyond special seeing them being part of that family-life and bonding with our loved ones. We had such a special time and are feeling super refreshed and ready for the busy month ahead.
One thing I realised, again during our stay in sunny South Africa, is that holidays are for relaxing and enjoying, not for worrying about applying and re-applying makeup. One of the greatest benefit of Permanent Make Up is that a natural, flawless, get-up-and-go look is possible for anyone. You will love getting up in the morning and having extra time to enjoy the blue skies, sunshine and family-time. No more worrying about smudging makeup in the warm, sticky weather and back at home it's perfect for any commuters having to dash for a train! We are able to offer beautifully shaped eyebrows, perfectly defined eyes and subtle, coloured lips for anyone wanting to get summer ready.
Here are a few of our favourite looks and results over the past month. For more information regarding our services please call us on 07503 004932 or 078 7569 7477 or email us at enquiries@geraldineviljoen.co.uk You can also see more of what we've been up to on our Instagram page here.
#BeatPlasticPollution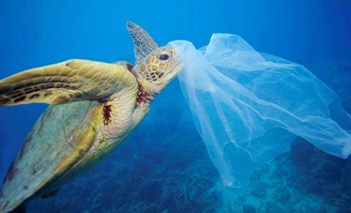 As we all gear up for our summer holidays we could remember World Environment Day, this year taking place on Tuesday 5th June. A United Nations initiative which for over 40 years World Environment Day has been a global platform for raising awareness and taking action on numerous urgent environmental issues. Last year the tag line was "I'm with Nature" which inspired over 1800 events world-wide. This year they are hoping to take over social media with the hashtag #BeatPlasticPollution as they look at the damage everyday plastic items are doing to our wonderful world. Whilst we were in South Africa we spoke to the girls about the importance of taking your own litter home as well as picking up any litter they see on the beach to help protect our precious marine life. I think it's a very good habit and good habit for us all to get into. Australia do something called "Take three for the sea" and here in the UK we have Great British Beach Clean Ups which everyone can get involved with, so we can all do our bit. See here for further information.
Wishing you all a wonderfully warm and sunny June.
With Love,
Geraldine Xx