March 2017 Newsletter
The spring is back in our step!
The days are finally getting longer, so let's shake off winter!
The 1st March doesn't just mark the beginning of Spring, it also marks my business' 5 year anniversary! I'm so proud of how far my business has come and can say hand-on-my-heart that hard work definitely pays off!
I knew I always wanted to own my own business. The first time I was shown how to create the perfect set of eyebrows with Permanent Make-Up I fell in love with it and just wanted to learn more. I feel so privileged to have found my passion so early in life and love the fact that my business allows me to offer something professional yet personal, whilst also letting my creative side shine.
With my clinic I wanted to create something that made a difference to someone's life – I always try to get to know my clients as my treatments can be quite personal and I want them to feel completely at ease. I take time over my consultations and treatments so I can provide an all round great service. It's absolutely wonderful to see my clients happy and radiate with confidence following their appointments.
Permanent Make-Up has been a big passion of mine for many years. Three years ago I was blessed with my other passion in life – my two beautiful daughters. I am a great believer, whether as a mother or business woman that you have to put your heart and soul into what you do because you never know the effect it can have. And no words can ever express the feeling when you see the rewards of your input, attention, love, commitment and hard work pay off.
Mother's Day
Mother's Day is just around the corner on 26th March – make sure you don't forget to tell your mum how much you love her! I'll be spending the day with my little family and I can't wait.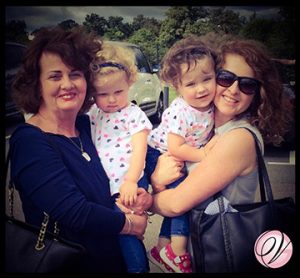 I love Mother's Day and the beautiful sentiment of showing appreciation to the person who adores us most in the world, but if asked what my perfect Mother's Day would be, I would have to say absolutely anywhere or anything as long as my three favourite people are with me. With them time stands still, and my heart is complete.
Some of my clients have asked me how I manage to be a busy business woman and mother of twins without having my mum close by or family near us to help. The answer is simple, it's a promise I made to myself, to my babies, to my husband and to my clients to commit fully and with everything I have. I will lie if I say some days aren't hard but my willingness and desire to make a difference in my clients' lives and wanting to be the best possible role model and mum to my girls supersedes any challenging day. Pair that with a wonderful supportive husband who loves seeing me achieve my dream, and it's not just doable but worth it!
I asked my good friend and founder of the successful Matrix Concierge, who recently became a mother for the second time, to talk about her feelings on motherhood.
Mother's Day will be even more special this year because last September we welcomed our gorgeous girl, Romy, into the world. Now my Son Ruben has a little Sister to look after!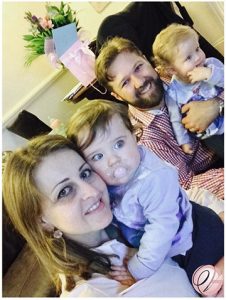 Being a mother means many different things to me. It's knowing a soul before you even see it, it's carrying and caring for a life completely dependant on you for survival and it's being a positive role model to these little people who look up to you every day.
I cherish the time I get to spend with my children, watching them learn and grow – I love the moments with my son when he's proud of himself for accomplishing something new or as Romy discovers her voice and babbles away.
Balance is the main thing, my business, just like being a Mum is a 24/7 job and both are equally rewarding. It is hard at times to juggle running a business and being a mother but I wouldn't change it for the world!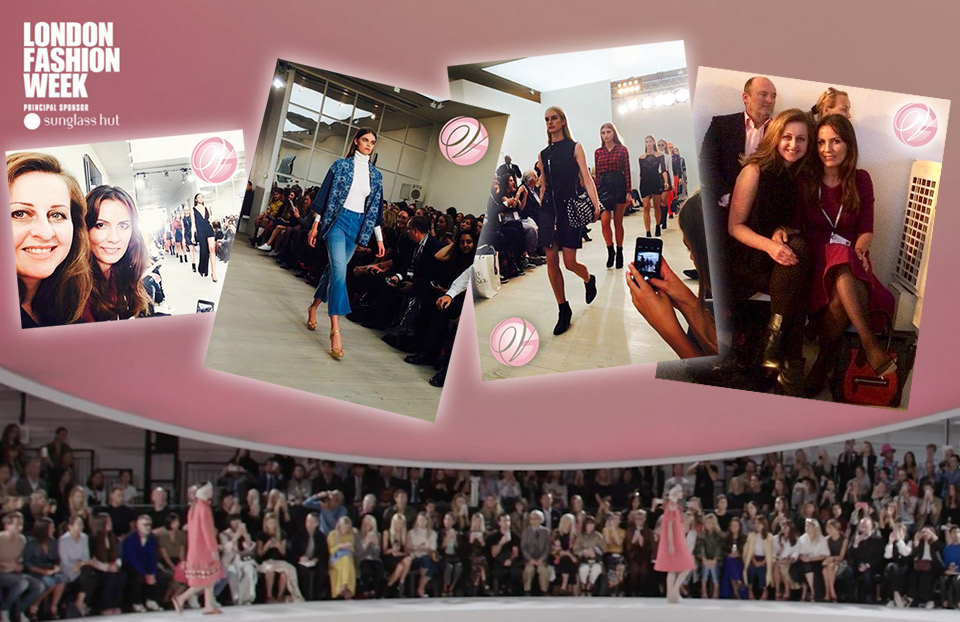 Ebru and I don't get to spend a lot of time together as busy mothers, but when we do we do it well! A couple of years ago we sat front row at London Fashion Week rubbing shoulders with the fashionistas. What a wonderful evening!
I was delighted to see one of my favourite local restaurants Hush has launched an exclusive menu to celebrate London Fashion Week, which is running until the end of March. It's definitely my top spot on a Friday night for a cheeky glass of wine or cocktail. Don't be surprised to see me in there if you do stop by!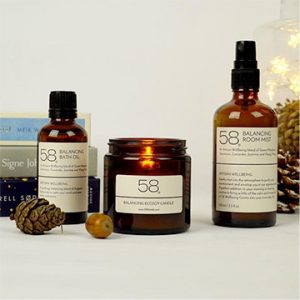 The perfect gift for Mother's Day
If you are looking for a special gift to pamper your mum with I can highly recommend the gift sets from 58 Lifestyle. Their Hygge Kit is the ultimate treat to help bring a sense of cosiness and wellbeing into your everyday life. It's perfect for an evening of winding down and relaxing, allowing you to take pleasure from the presence of their soothing blend.
The ingredients are carefully selected by 58 Lifestyle, offering beautifully hand crafted natural bath and body care products, in which only the purest natural ingredients are found. Also the scents are just incredible! You will want to buy one for yourself too!
Our favourite looks from all the awards!
With all the glamorous award ceremonies in February, where film and TV stars gather together, it's the perfect time so look at new fashion and make-up trends. It sets the tone for the season ahead and paves the way for spring make-up looks.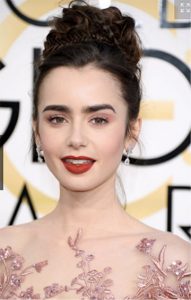 I thought I would share my favourite make-up looks and we have to take time to appreciate the beautiful dresses too!
Lily Collins make-up at the Golden Globes was stunning. Wearing a lace, floral, pink dress she brought the perfect amount of edge to the look with bright red lips and a messy bun. And what a killer set of eyebrows – definite eyebrow goals!
The Oscars never disappoints when it comes to beautiful, elegant dresses. These are just some of my favourites – I think Art Deco 1920's tassels are definitely having their moment. Olivia Culpo is definitely having fun in her dress!
March is set to be another busy month for me with lots to look forward to. Next month my mother is visiting which I cannot wait for and of course there is Easter! What will you be giving up for Lent? I'm going to attempt to go sugar free, exercise 4 times a week and clear out my wardrobe for my 'new colours, wish me luck!
Much love,
Geraldine xx
Please call us on 07875 697477 / 07503 004932 or alternatively contact us via email on enquiries@geraldineviljoen.co.uk