May 2018 Newsletter
A Smile Fit for a Princess…
I just love weddings! Beautiful, happy moments celebrating the love of two special people, and in front of the ones considered to be the most important in our lives. With just two and half weeks to go until the Royal wedding, where Meghan Markle is set to wed and declare her love to her very own prince, we are all so excited to be 'part' of this big Royal celebration. No doubt Meghan will look absolutely stunning. We all love her flawless natural look, her effortless soft defining eye make-up, and oh that smile! We stand in awe!
This May is extra special. In two days-time my little family and I will fly to my beautiful home country, South Africa, to attend a very special family wedding. I cannot contain my excitement – I get to see most of my family for this wonderful celebration and all of them on the same day (I haven't seen some of them for over 3 years!). It would be a lie to say that I am not constantly checking my weather app, but who can blame me?! Those tiny little sun icons are addictive and with temperatures being displayed as over 20 degrees for the whole time we are visiting, it's a wonderful change from this week's cold weather spell. I will be sure to keep you posted of our trip on social media so don't forget to keep an eye out!
I think it is safe to say that we all are SO ready for brighter, warmer, sunnier days. Mother Nature seems to be a bit unsure as to 'weather' it wants spring to appear and giving us a glimpse of that beautiful, blissful week of sunshine in April made us want it ever more! I love how 'getting summer-ready' is an actual 'thing' in Britain. Exercise regimes seems to be turned up a notch, bodies are being sunbathed, nails are being done, hair is highlighted to match the summer-feeling, and summer wardrobes are updated. Summer is celebrated in its all its' glory and it's just wonderful. All the fuss is so worth it, why wouldn't anyone want to pamper themselves to feel and look their best?
With May being National Smile month, and Meghan being the perfect example of the impact a dazzling, bright smile can make, we wanted to concentrate this month, on lip treatments. Permanent Make Up for lips are often less talked about but is one of our favourites. The results speak for themselves – it's a wonderful method to help redefined lost or faded natural lip-pigment, and to add more symmetry where it is needed as well as re-create a more defined vermillion border which will instantly add to a more youthful appearance.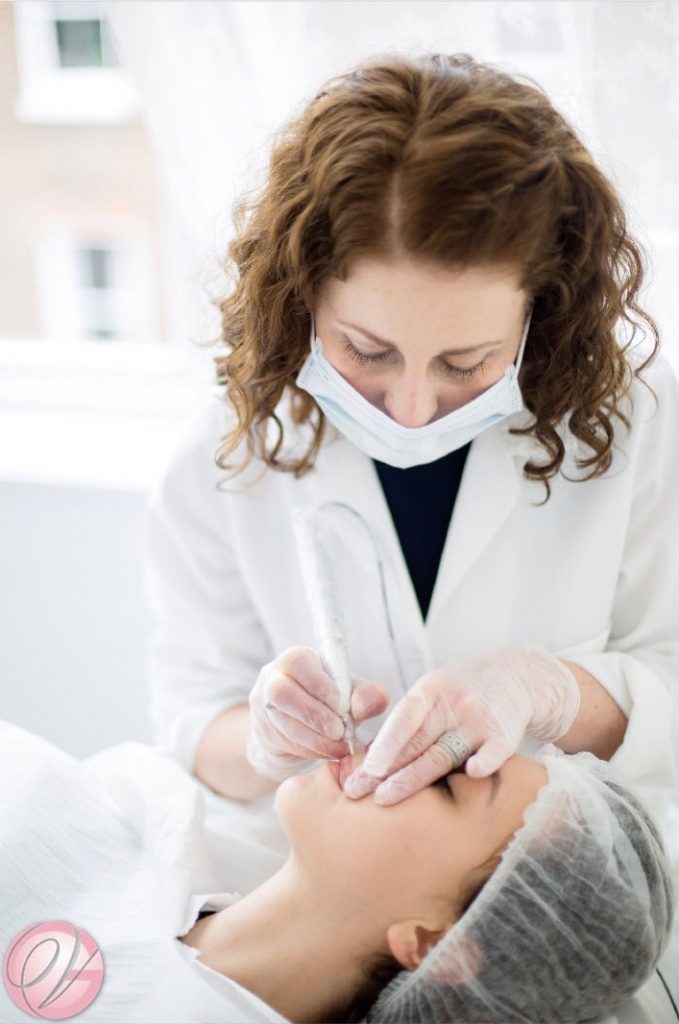 We have a number of different lip procedures which we tailor to suit our client's needs. A private consultation prior to your treatment is primary to find out what end result you ideally want to achieve, and for us to be able to confirm and discuss what we can or cannot do with our treatments. Clients have different reasons for wanting to have their lips done, and we use this is our starting point. Once we know more we can create a treatment plan to achieve the best possible result for you.
Lip procedures do require a bit more down-time due to the area which is worked on, so please ensure that you don't have any important events or meetings planned for the first few days. Swelling isn't uncommon post-procedure as well as the colour appearing a quite a bit darker and brighter to begin with. We invite you back for a retouch appointment approximately 6 weeks later to perfect the initial results. Thereafter a Lip Boost is recommended every 12-18 months depending on how your skin responds to the treatment and hold the pigment.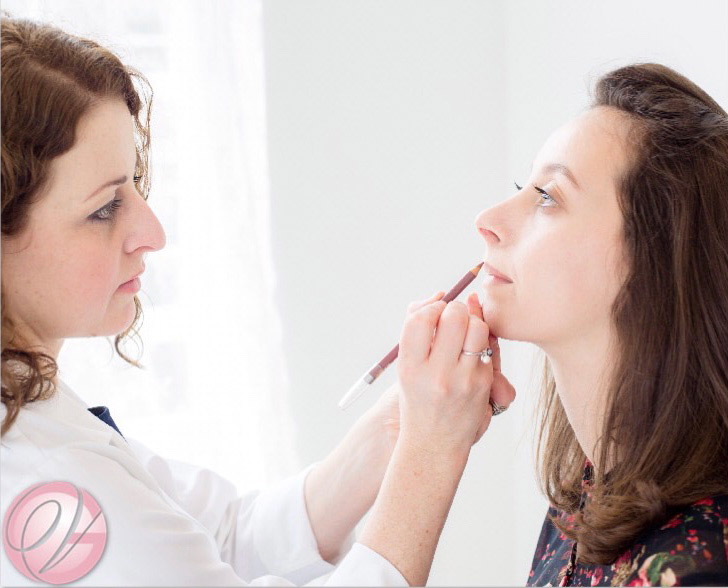 Here are a couple of examples:
For our beautiful client below, she found that she had lost some of her natural lip colour which resulted in her lips looking smaller and less shaped. We therefore redefined and re-created her vermillion border and added more depth of colour to her overall lips. More symmetry was also achieved by lifting one side of her top-lip. What a beautiful result!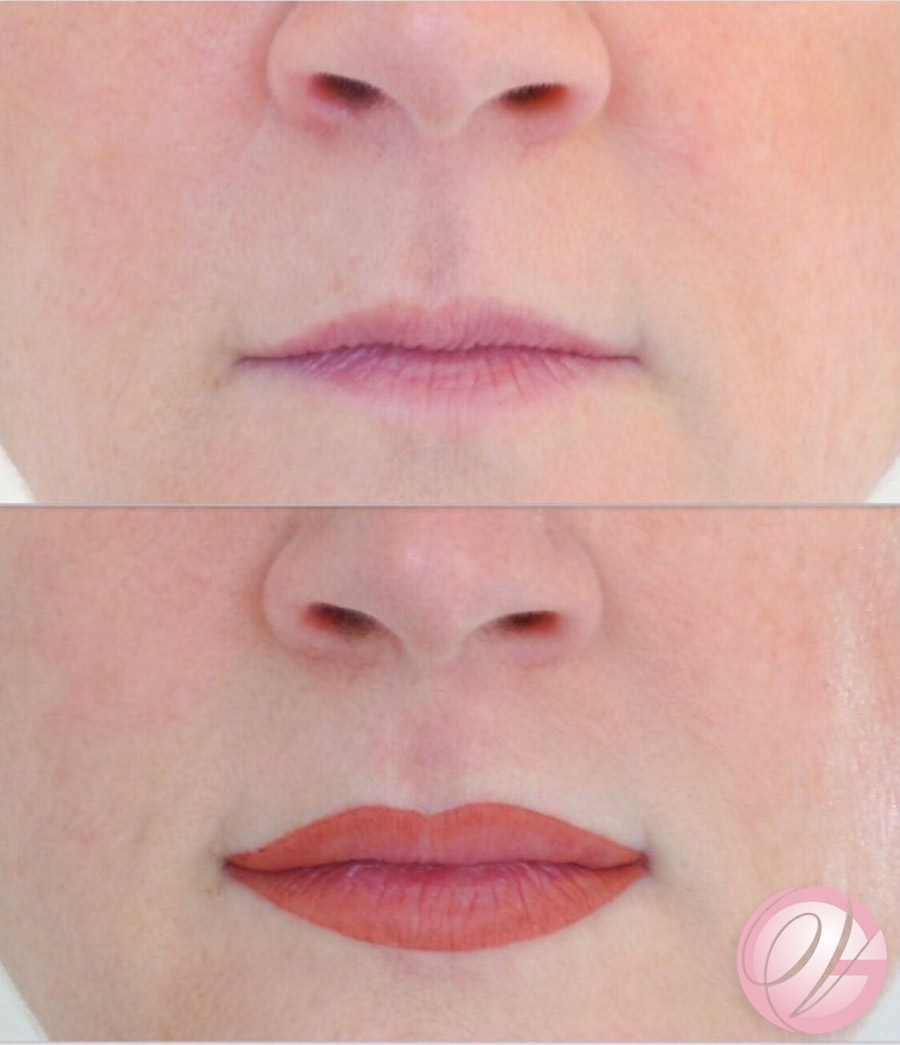 The main purpose of the treatment for our next lady below, was to create a cupids bow. As you can see from the before photo, her lips have a beautiful, natural colour and fullness but just needed a small adjustment on the top lip to create the perfect shape. I love seeing such a dramatic difference although without knowing what to look for, you wouldn't know what she had done – it's so natural.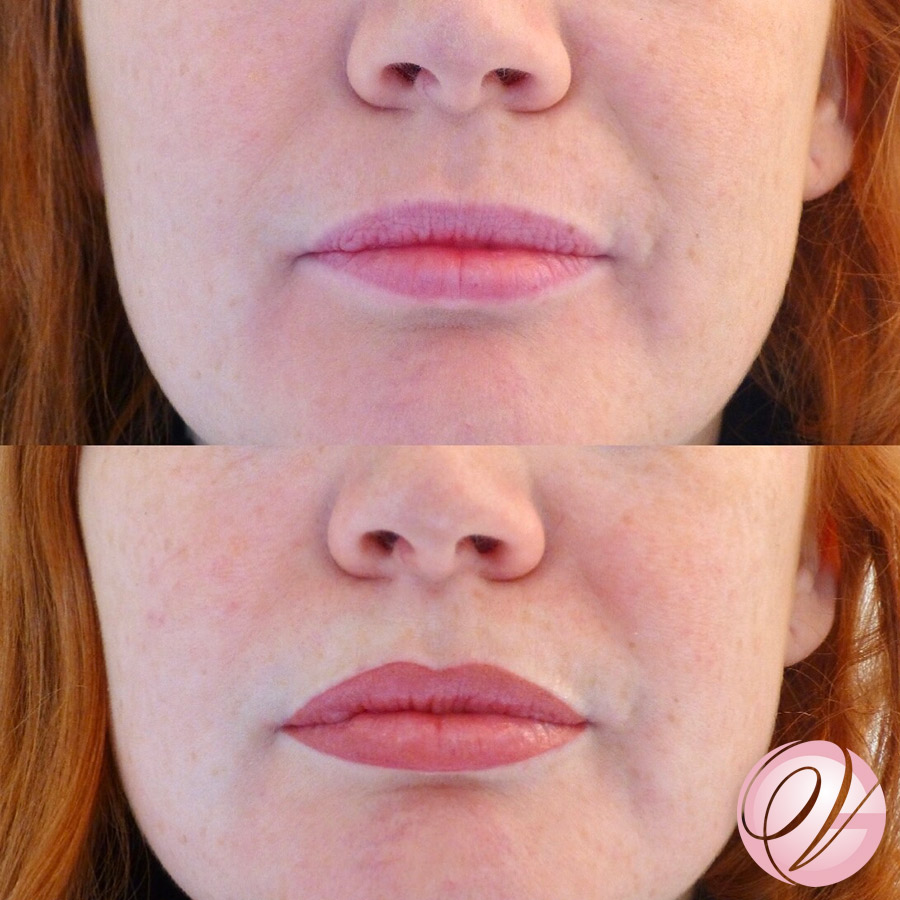 Why not contact Cate on 07503 004932 or myself on 07875 697477 or email us at enquiries@geraldineviljoen.co.uk for more information about our lip procedures? I mean, if May is gracing us with TWO Bank Holidays, who wouldn't love having perfectly defined lips to pout this summer without having the need to reapply your lippie?
We look forward to hearing from you and welcoming you to our clinic soon!
May the month of May be perfect for you and your loved ones.
All the best,
Geraldine Xx