September 2018 Newsletter
Winning at Twinning
My September School Run Checklist:
✓ Permanent Eyebrows
✓ Permanent Lips
✓ Lipgloss that's easy to apply without a mirror (I'm obsessed with Rebel from bareMinerals)
✓ LVL Lash Enhancement to lift lashes; so no need for mascara
✓ Permanent Eyeliner for waving my girls goodbye on their first day of reception (smudge-free…😢)
Yes, I AM ready… It's September 2018 and the Viljoen family are about to start another new chapter with our girls heading off to 'big school' this week. As a mum who knows the morning-drill all too well, I know how crazy it can be to get everyone ready, fed and dressed on time. Us parents are always last on the list and let's face it, not all of us can get away with just applying a day-cream and still look approachable (or even half-human in my case 😬) first thing in the morning.
If you're reading this and agreeing with me then my 'not-so secret' tip is of course Permanent Make Up. So, the voucher below is for you, your friends and family members; those who help you without question, and anyone who wants to get up and go and look like the superwomen we truly are! Permanent Make Up is perfect to enhance eyes, add fullness and colour to your lips, and of course for creating eyebrow-envy amongst your fellow school run friends.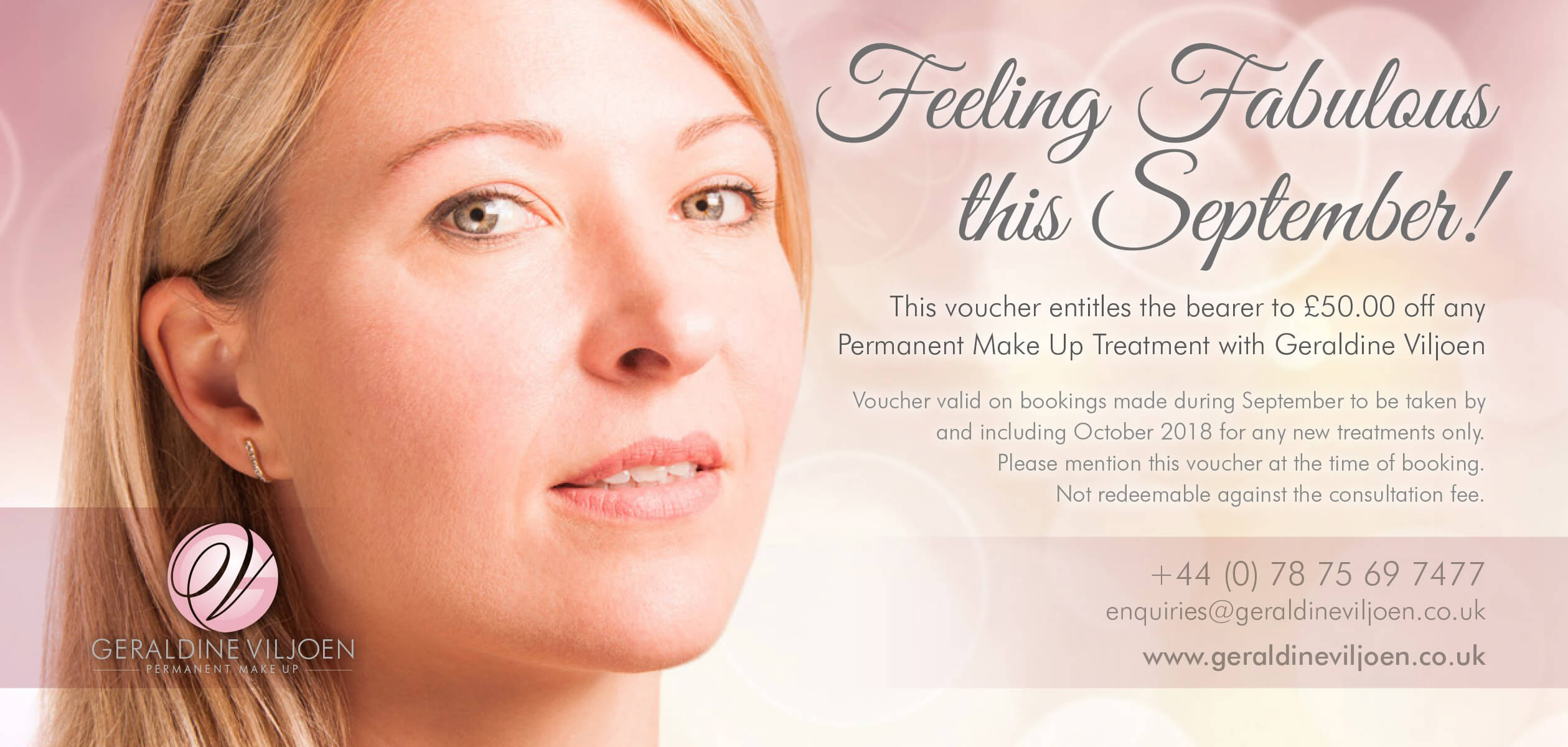 For all the mums joining me on the school run and reception-starting journey I wish you all the best. No doubt we will be the ones trying to put on a brave face while watching our precious little people embrace lives first glimpse of 'the big real world'. Then shedding a few tears in our cars (some of utter joy after the very long 6 week holiday and some of disbelief that our babies are not in fact babies anymore) as we leave.
September is always a busy time for me and it certainly feels like a month of new beginnings. I remember 2014 very well because I was embarking on something new and unknown which meant it was full of excitement, and a steep learning curve on how to master the art of multi-tasking! My beautiful twin girls were 3 months old and I was returning to work. Not full time but easing myself back into being a business owner and my 'own person' wanting to make my mark and difference in the world.
Being a woman who wants a family and a career has its challenges. There are lots of opportunities but the difficulty lies in balancing it all and finding a routine to ensure that the schedules of everyone involved works out. There's plenty of late nights and long days, combined with self-doubt and a constant mum-guilt of not doing enough or spending enough quality time with your family – even if you are only working one and a half days a week like I was at the time! I quickly became aware that it's not just me going through these emotions but a common feeling amongst all mums.
Fast forward 4 years to now, and with my girls starting school, I am thankful to return more fulltime to my other passion as a Permanent Make Up artist. With patience and by nurturing both, I've managed to let them co-exist. I learned valuable lessons which positively unravelled a person I kind of knew existed but had never seen in full force before. I am a proud working-mum. I am proud to show my girls it's ok to want to have both and that if you believe in yourself, you most certainly will find a way to succeed. My hands have been full the past 4 years, but I feel blessed that I have been given two passions to strive for.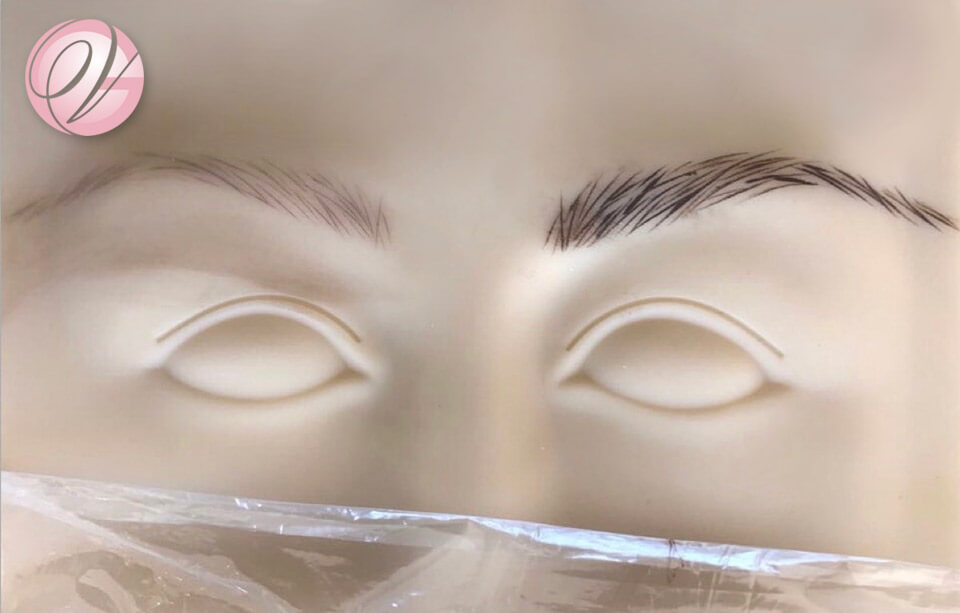 Every day is a school day
How wonderful that someone as talented as Michelangelo felt at the age of 87 that he is still learning. Within the Permanent Make Up and Microblading world there are always new techniques to be learned, new pigments to try and advanced equipment being released onto the market. I love studying and reading about the latest trends and techniques in my industry and enjoy practising to make sure my clients receive the very best treatment. Just as fashion editors will be following the latest catwalk trends very closely at London Fashion Week this month, I will keep an eye on the beauty trends too, not to follow them as such, but to be inspired and to keep creating what is ultimately a natural and classic look but with a hint of the newest trends to keep up with times. Fashion-queen Miranda Priestly once said it best; "Florals? For spring? Groundbreaking…."
As my girls begin their learning journey, I continue mine.
I wish you a warm, wonderful and very successful September and look forward to seeing you in clinic sometime soon!
Much Love
Geraldine Xx